Tesla has released software version 8.0 for its Model S and Model X electric vehicles, with safety updates and a few cool new features.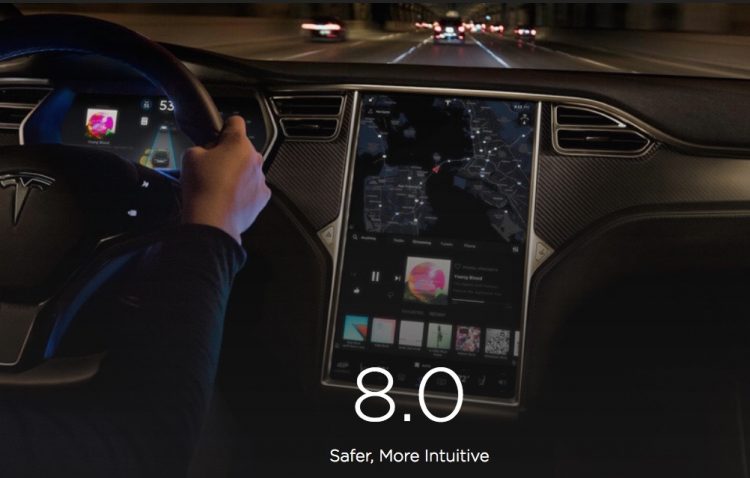 The US-based EV-maker bills it as "the biggest UI (user-interface) revamp since the launch of the Model S", and is proud to liken its products to a smartphone which can be updated wirelessly, while other cars remain "static", in the words of Tesla.
Tesla's software update 8.0 includes a revised Autopilot system for semi-autonomous driving, changes to the navigation system and media player. In addition, Tesla has included an industry-first safety feature dubbed 'cabin overheat protection', which has been designed to keep children and animals at a safe temperature inside the cabin, even if the vehicle is switched off.
More significantly, the Autopilot system now makes better use of radar than before, where the system relied heavily on the 3D camera system. This can be seen as Tesla's response to criticisms of its previous Autopilot setup which, controversially, was involved in a fatality in the US; a Model S failed to recognise a semi-trailer. Tesla says it has addressed many of the issues that arose in the previous version, and says relying on radar is a more effective way of capturing its surroundings.
In addition, Tesla says the system is now more responsive and smoother in stop-and-go traffic, and can now handle merging on a highway and will disable itself if the driver does not respond to safety warnings as a precaution. Tesla says valuable lessons have been learnt through its fleet learning program.
Autopilot 8.0 will be available in Australia very shortly as a cloud update, with CEO Elon Musk adding that adjustments need to be made for certain markets.