General Motors has unveiled an all-new GM 2.0-litre turbo four-cylinder engine which will power the upcoming 2013 Cadillac ATS. It's boasts a specific power output of 100kW/litre – better than many current high performance vehicles.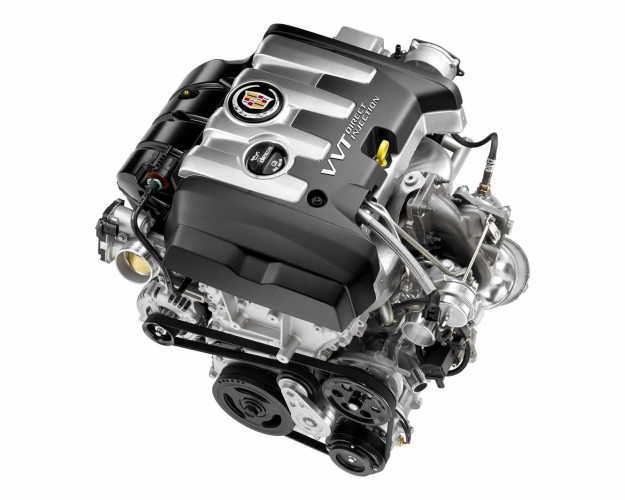 The new engine will debut in the 2013 Cadillac ATS sedan next month, at the 2012 North American International Auto Show. It features advanced technologies such as direct injection, and a low-friction design which helps the unit produce 90 per cent of its maximum torque at just 1500rpm – a trait normally found with V8 and diesel engines.
Speaking of figures, the GM 2.0-litre turbo produces 201kW of power and 353Nm of torque. These are some fairly amazing specs for a 2.0-litre engine. Cadillac vice president Don Butler says it is perfect for the ATS, suiting the refined performance luxury sedan character,
"The 2.0-litre turbo has an exceptionally smooth and responsive power curve that will make the ATS nimble, quick and fun to drive."
Other highlights include a forged-steel crankshaft with a modular balance shaft system, variable displacement oil pump with jet sprays to cool the pistons, and a twin-scroll turbocharger (running up to 20psi) with twin camshafts and variable valve timing.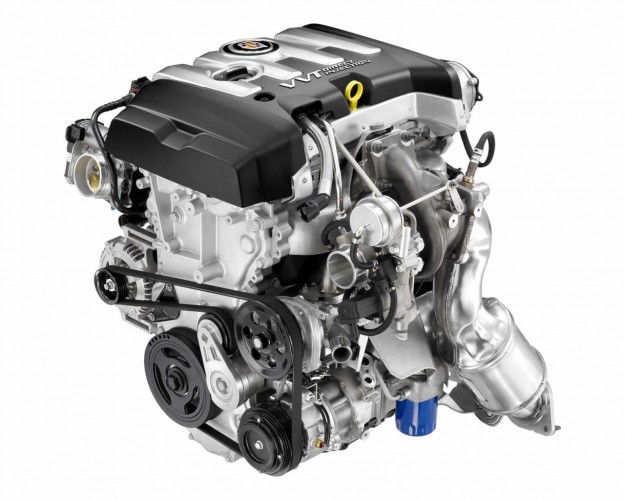 It's sounding like a very interesting new engine indeed, one which will likely offer excellent fuel economy to match. We can't help but speculate that this engine will eventually be adopted by Holden for an upcoming Commodore. This would make it the perfect rival for the new 2012 Ford FG Falcon MkII EcoBoost four cylinder Falcon being launched early next year.
Power and fuel economy figures for the EcoBoost Falcon are yet to be revealed, but it is likely to produce around 177kW of power and offer an average fuel consumption of around 8.0-8.5L/100km.
What are your thoughts, would you like to see Holden bring this new GM 2.0-litre turbo engine in for an upcoming Commodore? Feel free to discuss below.