BMW's M Performance range has been updated, with the entry M135i and M235i now superseded by the new M140i and M240i, bringing more power and reduced fuel consumption.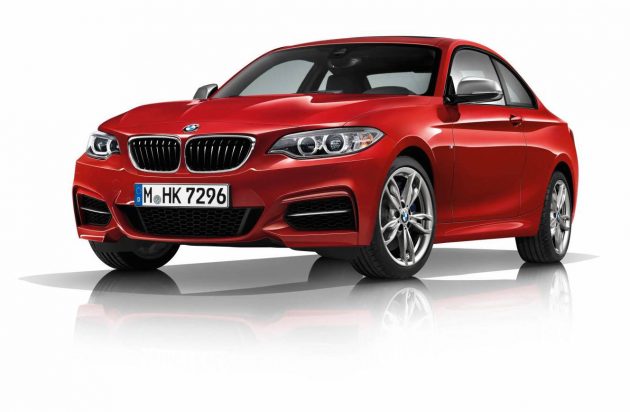 These two are BMW's smallest performance models, stopping just short of the M2 in terms of outright performance. For the update, BMW M Performance has tweaked the 3.0-litre turbo inline six to produce 250kW (up from 240kW) and 500Nm (from 450Nm)
With more power on board, acceleration from 0-100km/h takes just 4.6 seconds, which is down an impressive 0.3 seconds (4.4 sec for overseas AWD models). Despite being quicker and more powerful, the engine's fuel economy is improved by up to seven per cent on the EU test cycle. The average is 7.1L/100km for most versions (down from 7.5L/100km), with the M240i convertible using 8.3L/100km.
Both models come with a six-speed manual transmission as standard, surprisingly. BMW is obviously aiming to remain as committed to manual options for as long as it can. The new manual gets an automatic throttle-blipping function.
Buyers also have the option of an eight-speed automatic. It, too, has been revised, now offering a wider spread and improved internal efficiency. Engineers have also worked in the ability to downchange multiple gears at one time, as well as implemented a rev-linked vibration damper for smoother changes.
No major changes are made to the 1 Series and 2 Series in terms of design and features. They all come with 18-inch alloy wheels, lowered sports suspension (10mm), grey exterior highlights, Alcantara sports seats, and various M trimmings.
BMW Australia is yet to confirmed local market details and arrival dates, however, we can expect them to arrive in showrooms later this year. Only rear-wheel drive is expected to continue. The current M135i is priced from $62,900, while the M235i starts at $77,500.