A new Subaru WRX 'S4' is on the way, Subaru has confirmed, which will likely be the Japanese Domestic Market version of the new-look 2014 WRX. It's set to showcase a number of Subaru's latest technologies and premium features.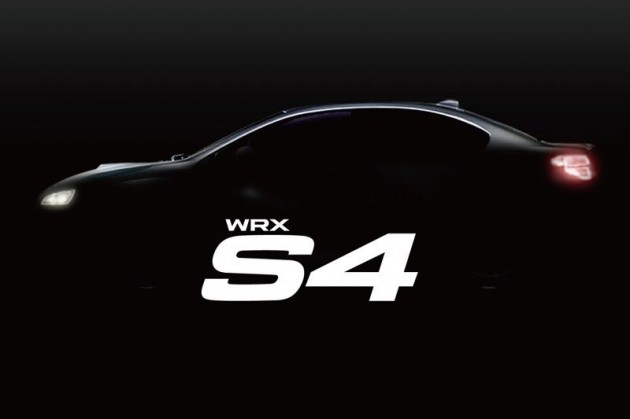 While the WRX is on sale in Australia and the US, it is yet to arrive in a number of markets around the world including its home country in Japan. The S4 could be the flagship variant destined for the latter market, packed with high-end goodies.
Very little has been revealed at this stage, other than this dark, profile teaser image. It is expected to come with the company's latest 2.0 turbo boxer four-cylinder though, where it might be retuned slightly compared with the Australian-spec 197kW version.
Inside, the WRX S4 is expected to come with the latest version of EyeSight technology, which incorporates exterior cameras to continuously monitor the road ahead and surrounding the car. It's designed to help prevent slow-speed accidents and collisions with pedestrians.
As for the S4 name, well, Audi will probably have something to say about it considering it has been selling its A4-based S4 for a number of generations now. The S4 will probably be the name given to the sedan WRX in Japan, similar to how the previous-gen sedan was called the G4.
All will be revealed on August 25.