A "hot hatch" version of Hyundai's new, third-generation i30 is getting ready to launch in South Korea, previewed by a forthcoming commercial for the car in its home land.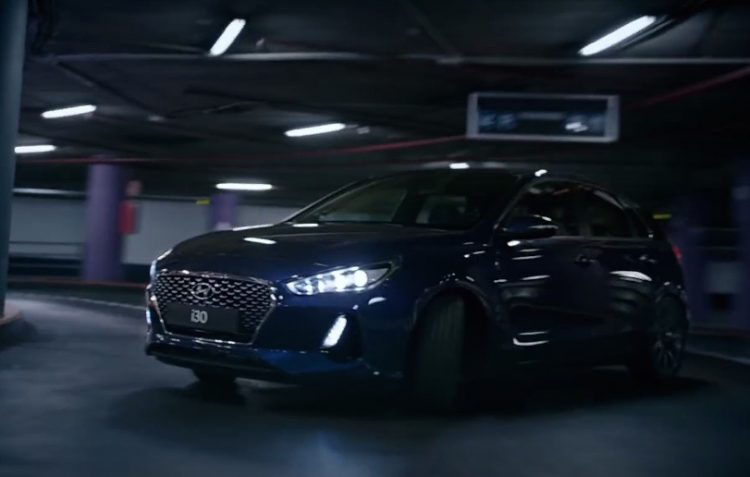 To slot in between the hi-po i30 N (which should have around 200kW) and 124kW 2.0L SR warm hatch, the new turbo receives the 150kW 1.6-litre T-GDi motor from the Veloster SR Turbo only it produces 300Nm instead of 265Nm. It comes with a choice of six-speed manual and seven-speed dual-clutch auto.
Fuel economy will be rated around the 8.6L/100km mark for this model, with multi-link IRS, 18-inch rims and a brake upgrade also part of the equation. A different exhaust system with two exits also features, and a '1.6T' badge on the back.
In the preview commercial the car is shown drifting through a car park, despite the fact the car is front-wheel drive only. This is the typical of the hyperbole sometimes seen in Korean advertising. This is more likely provoked with a deft flick of the handbrake than anything else, or as some other outlets are speculating a robotic rig which then allows any vehicle to be superimposed over the top.
Such malarky will not see the light of day Down Under with Australia's strict advertising guidelines, but you can bet your bottom dollar Hyundai Australia will be working hard to get this variant of the new i30. The new-look i30t debuts here in the middle of 2017.
https://youtu.be/qgR0gz-Ue18