Volkswagen Australia has announced a mild specification update for its 2.0 TDI engine found in the Passat range. The engine, which is also available the current Golf GTD, is only updated for the Passat.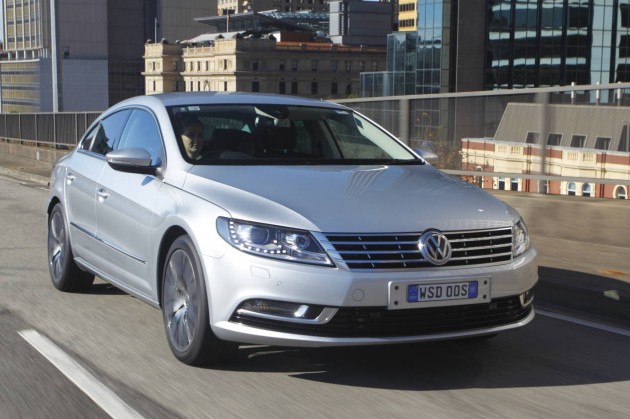 Since the new Mk7 Golf is just around the corner, the update doesn't apply to the GTD. Passat buyers will be pleased to hear there is a slight boost in power and torque with the update, along with a drop in fuel consumption in most models.
The 2.0-litre turbo-diesel four-cylinder, available in the Passat, Passat Alltrack and the CC four-door coupe, now produces 130kW and 380Nm. This represents a jump of 5kW and 30Nm.
As for average fuel economy ratings, the Passat wagon and CC drop 0.3L/100km to just 5.4L/100km, while the Passat sedan drops 0.1L/100km to 5.6L/100km. Volkswagen hasn't mentioned any changes for the Alltrack.
The update is available from dealerships throughout the country right now. Prices for the range are as follows (excluding on-road costs):
Passat 130TDI Highline Sedan – $44,490
Passat 130TDI Highline Wagon – $46,490
Passat Alltrack – $47,790
CC 130TDI – $55,490