Luddenham Raceway is set to become one of Sydney's main attractions for car clubs, driver training, and track day events when it opens in 2014. The circuit, which will also include a 600-metre go-kart track, has just been approved by the local council with a target to open in March.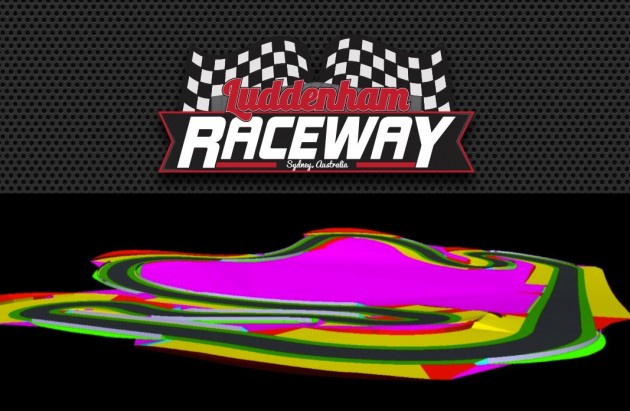 PerformanceDrive decided to venture out to the facility to see the landscape and the backdrop of what will be the second active CAMS-approved circuit in the Sydney area, as well as to have a chat with project manager Simo Vukmirica about the future plans and upcoming events the track will host.
Nestled in the hills of central-east Luddenham, around 50 minutes west of Sydney's CBD, the countryside seems the perfect backdrop for a motorsport circuit. In fact, Vukmirica tells us that feedback from international visitors have described it as the "most lovely location that they have ever seen for such a facility".
The circuit has been approved under the CAMS Class C category, which means it will be eligible to host various car club events and races, corporate track days, and industry driver training events.
Although racing will be part of the main attraction, driver training will be the number one focus. This will see various organisations using the complex to hone driving skills, with the potential for fleet services including government-operated fleets using the track.
Interestingly, the facility will also attract some big events on the national car calendar, with Supernats organisers already ready to book in a weekend to host an event next year.
The local area is just about to be rezoned as 'industrial', which means noise limits are going to be shifted higher. This will open the door for more enthusiast-type street car events such as burnout competitions and car shows. There's even speak of paintball setups being incorporated onto the property in the near future. With such a variety of activities on offer, Vukmirica hopes Luddenham Raceway will soon become one of Sydney's popular tourist attractions.
The circuits will be situated in the basin of a small valley on the 100-acre olive grove farm, with plantations skirting the main straight and hill ridge. As you can see by the 3D digital models, the main track, which will be around 1250 metres in length, will incorporate various cambers, dips, and undulations.
Vukmirica said the track is not designed to be as big as places like Sydney Motorsport Park (formerly known as Eastern Creek), which is open to all Class A and B events including V8 Supercars, instead, Luddenham Raceway will be more of a family-oriented facility, offering an intimate experience for drivers and spectators. In the beginning, CAMS also recommended to do a Class C facility as there is known to be a big demand for it.
In other words, it's going to be more of an 'active' track rather than an outright speed circuit. The main straight will be around 270 metres long, while the rest of the course will be made up of around 12 tight to medium turns, most of which will feature proper motorsport ripple strips. It will also include run-off space and sand traps on various corners and steel and concrete barriers in appropriate areas to stop any out-of-control vehicles.
Vukmirica aims to attract no more than 20-30 cars at one time at the track, while the go-kart circuit (modelled above) could double as a further attraction at the same time, offering driving opportunities for all age groups, with hire kart options.
Before the project was approved, there was a lot of criticism thrown Vukmirica's way, with local track fans branding it as a pipe dream, shadowing doubt on any sort of fruition. Since the area was rezoned for outdoor activities a few years ago, from the previous tips and mining zone, the idea has since blossomed from there.
After seeing the plans, the council officially approved the complex for construction on August 29. It has taken around one year of paperwork and applications and plans to finally see the facility approved. The process involved sending around 600 letters to potentially affected groups, including neighbours. So far only one complaint has been sent through, from the next-door neighbour (around 1km away). Vukmirica says the neighbour had concerns of storm water drainage, however, it wasn't seen as a potential issue, given the neighbour lives high on a hill.
Although the layout of the circuits were originally the idea of the family business, further tuning was handed to a go-karting expert and then civil engineers for finer tweaks and to optimise certain aspects. Various parts of the large track are set to offer drivers lots of thrill, with loads of high g-force direction changes. It certainly looks like an interesting layout so far.
We'll be sure to follow the construction progress and keep you updated along the way. According to the plan, the build will take around four months to complete, depending on the weather conditions.