Hyundai has unveiled the rather exquisite Hyundai HND-9 Concept at the 2013 Seoul Motor Show in Korea. The stunning number will inspire the next-gen Hyundai Genesis Coupe, which has been locked in for the Australian market.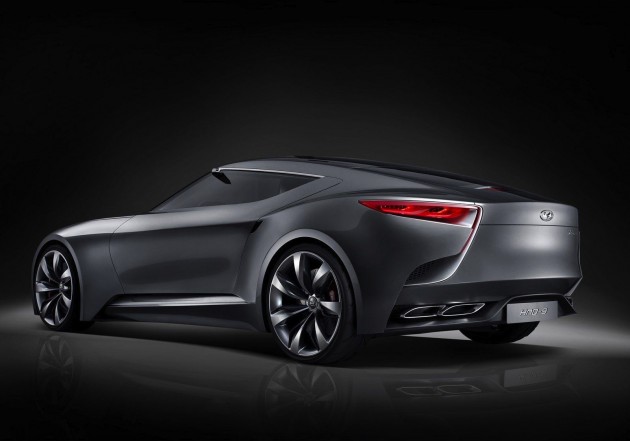 Previewed last week, the concept looks wonderfully modern and alluring in finer detail. It showcases sophisticated lines, intricate details around the headlights and taillights, and a set of extravagant 'butterfly' doors.
The main thing that we all want to know is, will it ever hit production and become available from the showrooms? Hyundai clearly states that the HND-9 "hints at the direction of the next-generation luxury sports coupe". Suk-Geun Oh, head of Hyundai Design Centre, also recently said,
"HND-9 will give customers a glimpse of Hyundai's future luxury sports coupe models. Representing an evolution of Hyundai's 'Fluidic Sculpture' design philosophy, the rear-wheel drive sports coupe concept balances high performance with a sophisticated image."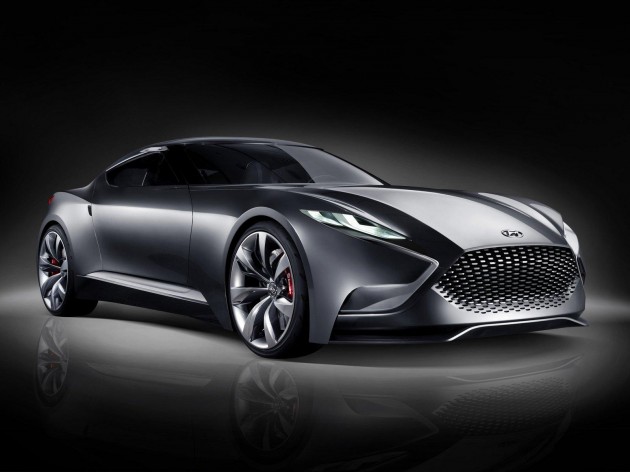 Although it is very unlikely that this exact design will be carried over to the road car, various aspects and certainly elements of its silhouette are expected to inspire designers for the next Coupe.
Matching the powerful and athletic styling, Hyundai has worked in the company's new 3.3-litre direct injected and turbocharged V6 under the bonnet. This kind of unit really gets the anticipation building. It produces 270kW of power.
Other cool highlights include 22-inch alloy wheels made with carbon materials, a futuristic yet sporty interior with a high-tech driver-oriented multimedia interface, and a set of sports seats which are covered in a "mystique" mesh material which gives off a different colour depending on the angle you look at them.
Another superb design from the Hyundai-Kia empire.