Peter Brock's last ever Holden race car, his FX Holden, has just been sold by Shannons at the Australian International Motor Show for $320,000.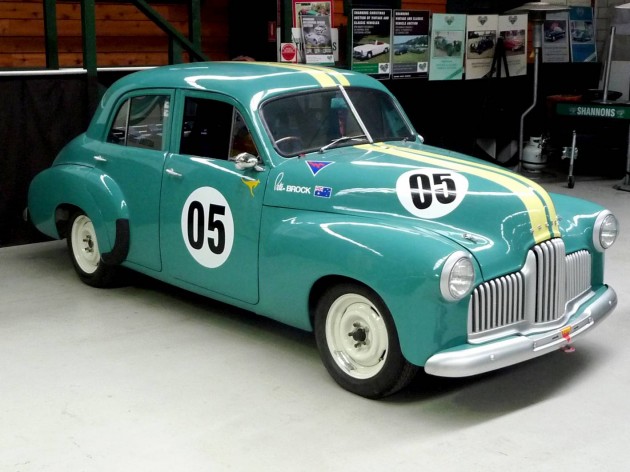 This particular FX Holden race car was especially built for Peter Brock by Melbourne-based fan, Phil Munday, for Brock to race in St.Mary's Trophy race for Saloon Cars the at the 2006 Goodwood Revival event, in which the legend ended up placing fourth outright. For his efforts, his team won the prestigious 'Spirit of Goodwood' trophy – this was included with the sale of the FX Holden race car.
The car would go on to be the last Holden Peter Brock would ever drive, before he was sadly killed when his Daytona Sportscar skidded around a left-hand bend and into a tree during the 2006 Western Australian Targa event.
Given Brock's hero status amongst Holden fans, it goes without saying this FX Holden has a huge importance to Australian motor racing fans.
The FX Holden is the very first piece of Brock memorabilia for the new owner, and it will stay right here in Australia and join a huge range of other great motoring classics within the owner's collection.
It got us thinking, what is the greatest ever Peter Brock racing car? Feel free to give us your thoughts below.