Russian tuning specialists, TopCar, has come up with a unique aftermarket tuning kit for the recently revealed 2012 991 Porsche 911. This is the second of such known tuners that have already come up with an aftermarket kit for the new 911.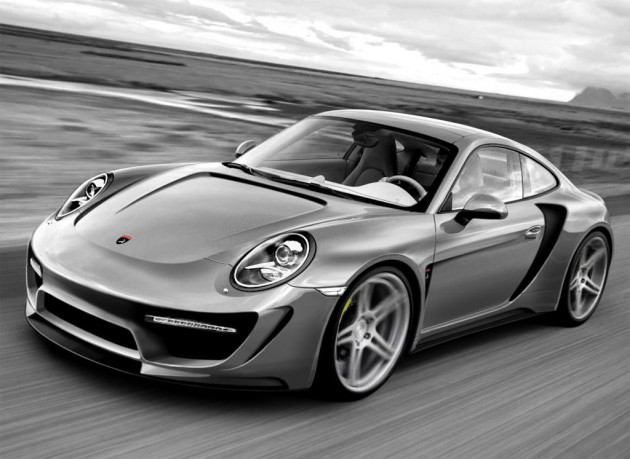 Upon first inspection it is easy to spot the TopCar 2012 Porsche 911 is wearing a new dramatic bodykit draped over the new Porsche 911 body design. TopCar has not provided details of any engine modifications, relying purely on improving the 911's aerodynamic characteristics.
It includes a completely restyled front bumper bar with aggressive vertically arranged vents on the outside edges, as well as a low chin spoiler to scoop air up and around the elegant 911 shape.
The TopCar 2012 Porsche 911 kit also includes wider rear haunches with new engine air intakes moulded into the panel work, like a Porsche 911 Turbo. While at the back, heat-extracting vents from these intakes let hot air out through the rear bumper bar.
TopCar has said that it plans to release a power tuning kit for the engine some time during the first half of 2012.
What do you think of it? It will be interesting to see what other tuners can come up with for the new 991 Porsche 911 in the coming months. We'll keep you posted.