Just days after its twin-under-the-skin Jaguar F-Pace V8 was spotted in swirly regalia and a suspected supercharged V8 under its prototype hood, a V8 Range Rover Velar has been spotted out and about testing at the Nurburgring by international media.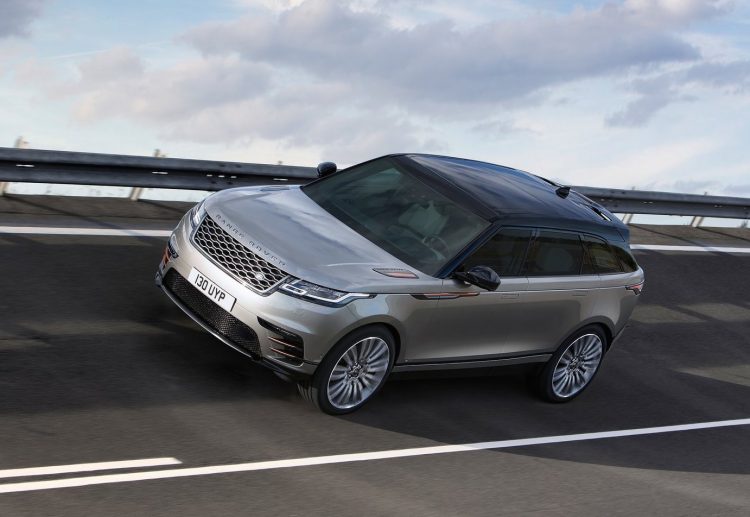 Officially, Land Rover has only confirmed the new Velar will come with a range of turbo four-cylinder engines and a 3.0-litre supercharged V6 producing up to 280kW for the upper variants. There hasn't been confirmation of a V8 as yet. Not from Land Rover anyway. But as we all expected, a flagship V8 is likely on the way.
According to reports the V8 'SVR' version could run a similar 405kW and 700Nm output to its brother, through an eight-speed automatic gearbox. The Range Rover and RR Sport SVR also utilise this engine and transmission combination.
Autocar anticipates a 0-100km/h time of 4.2 seconds, thanks in no small part to its lightweight aluminium architecture shared with the Jaguar F-Pace. This would give it an advantage of around 465kg compared with rivals like the BMW X6 M.
The differences could come down to tuning and styling, with the Velar's concept car interior and exterior and the F-Pace's sporty pedigree offering a buyers two different flavours.
Competition will certainly heat up in the hot SUV arena, with the Lamborghini Urus, next-gen Porsche Cayenne and BMW's next-gen X5 and X6 sure to lose weight and gain focus.
We can't wait to see how the hottest Land Rover differs from its Coventry cousin. We'll be sure to provide some video footage of prototypes as soon as we find them.
Note: Regular Range Rover Velar shown