City car fans will be excited to hear the 2018 BMW i3 has been revealed ahead of its public debut at the Frankfurt motor show next month. It gets a updated design, more power, and increased range.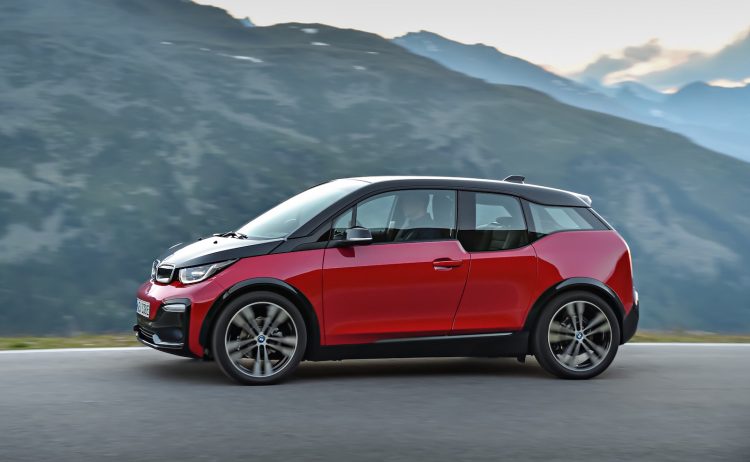 Coinciding with the new model is the announcement of the i3s, which is a sportier variant. It's not just about pinstripes and alloy wheels either. The footprint is stretched slightly, with 40mm added to the track width, while the sports suspension lowers the car by 10mm. A set of 20-inch alloy wheels complete the look and help improve steering response via lower profile tyres.
Of course, the i3s also gets some unique body treatment, with new front and rear bumper bars, lower skirting for that sporty stance, and a black grille. There's also a range of colour combinations to choose from, with black pillars and roof line.
Enough of the i3s, though. The standard i3 also gets some design tweaks, with a revised front bumper bar colour coded to the body, with a matching rear bumper bar. A new silver roof line accent is added, and there's a fresh alloy wheel design.
In terms of the powerhouse, the battery is a 94Ah/33kWh lithium-ion battery, capable of sending 125kW and 250Nm to the wheels. Out on the road this translates to a 0-100km/h sprint time of 7.3 seconds and a top speed of 150km/h. Full-charge range is quoted at 290-300km.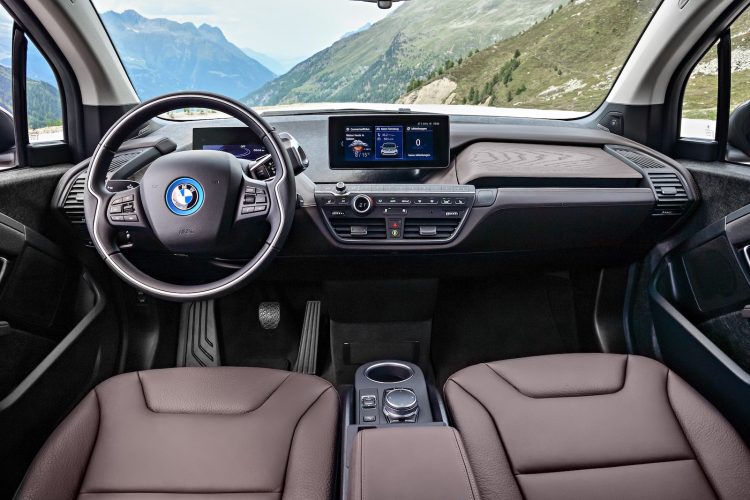 As for the i3s, it uses a similar setup only output is lifted to 135kW and 270Nm, which translates to a 0-100km/h sprint of 6.9 seconds. The top speed is slightly higher, at 160km/h. A range-extending petrol engine continues as an option, bringing a 28kW two-cylinder engine to the party. It extends the range by 150km, and can be optioned for both the i3 and i3s.
Inside, BMW is offering three different trim lines, including Loft, Lodge, and Suite, each bringing a distinguished look and feel to the decor and standard features. There's new Solaric Brown seat trims, natural leather tanned with olive leaf extract, and wool-based textiles. BMW says that over 80 per cent of materials visible are made from recycled or renewable resources.
Following its public debut at the Frankfurt show in September, the new model will be rolled out into global markets from November. Aussie details are yet to be finalised.