Porsche Cars Australia (PCA) has announced price cuts for almost its entire showroom range (excluding the Panamera). From the Boxster, Cayman, 911, to the Cayenne SUV, there's reductions of up to $36,300 being put in place.
The price cuts come as part of Porsche's plan to increase local annual sales to at least 2500 by 2020. To give you an idea of the nature of the ambitions, last year 1373 Porsche vehicles were sold in Australia.
The plan is of course not only to increase local sales, the goal will also contribute to Porsche's overall global sales aim of 200,000 by 2020. Michael Winkler, PCA managing director, said in a recent statement,
"Porsche globally has set its sights on sales beyond 200,000 cars before the end of the decade, and we in Australia have now commenced our contribution to that goal."
Despite the upcoming introduction of the Porsche Macan medium-sized SUV, which is expected to be the company's most popular model when it arrives in 2014, Porsche Australia wants to kick-start the plans right now. Winkler said,
"The arrival of the exciting new Macan SUV is key to driving growth in Australia. But we are not waiting until next year when the Macan comes. We are activating our growth plans now with what is currently the best range of Porsche models we have ever had."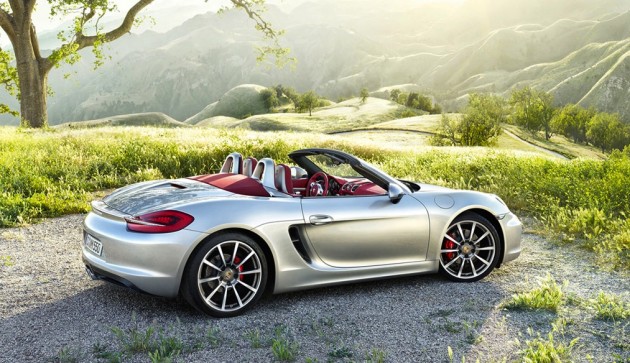 So, what sort of savings are we talking here? Starting with the entry model Porsche Boxster, prices have been cut by five per cent across the range. The base model manual now starts at $101,500, representing a $5500 reduction. Meanwhile the Boxster S manual now starts at $126,500, down $6800.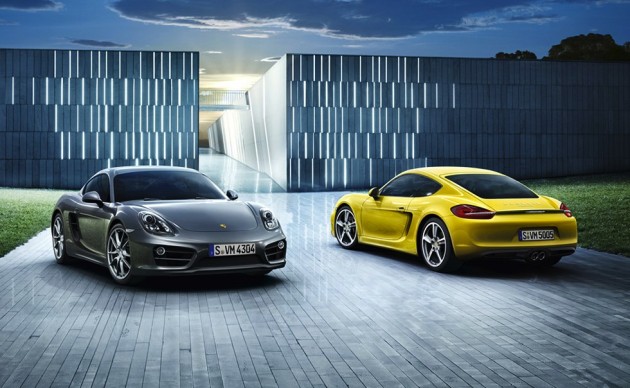 Stepping up into the sporty Porsche Cayman coupe, prices are also cut by five per cent across the board. The base model manual now starts at $107,100, a $8400 reduction, while the Cayman S manual now starts at $139,900, down $10,500.
As for the Porsche 911 range, reductions range from 7.5 to 13 per cent. This means you can now step into a base model 911 for $206,500, representing a substantial saving of $22,900.
The Carrera S manual now starts at $243,100, down, $19,500, while the Carrera 4 starts at $222,200, down $33,200. The biggest price cut comes from the Carrera 4 Cabriolet, which now starts at $244,600, down quite a sizeable $36,300.
Lastly, performance SUV buyers will appreciate prices cuts of 10 per cent for the Porsche Cayenne range. The base model now kicks off a pinch over $100k at $100,200, down $9200, while the top-line Cayenne Turbo S is now $259,600, down $34,400.
Full price cuts for the range are as follows (excluding on-road costs):
2013 Porsche Boxster manual – $101,500 (down $5500)
2013 Porsche Boxster S manual – $126,500 (down $6800)
2013 Porsche Cayman manual – $107,100 (down $8400)
2013 Porsche Cayman S manual – $139,900 (down $10,500)
2013 Porsche Carrera coupe manual – $206,500 (down $22,900)
2013 Porsche Carrera Cabriolet manual – $228,900 (down $25,700)
2013 Porsche Carrera S coupe manual – $243,100 (down $19,500)
2013 Porsche Carrera S Cabriolet manual – $266,200 (down $21,600)
2013 Porsche Carrera 4 coupe manual – $222,200 (down $33,200)
2013 Porsche Carrera 4 Cabriolet manual – $244,600 (down $36,300)
2013 Porsche Carrera 4S coupe manual – $258,800 (down $30,600)
2013 Porsche Carrera 4S Cabriolet manual – $281,900 (down $33,100)
2013 Porsche Cayenne – $100,200 (down $9200)
2013 Porsche Cayenne Diesel – $101,100 (down $9300)
2013 Porsche Cayenne S – $139,000 (down $12,900)
2013 Porsche Cayenne S Diesel – $142,300 (down $13,200)
2013 Porsche Cayenne S Hybrid – $150,400 (down $14,000)
2013 Porsche Cayenne GTS – $150,400 (down $14,000)
2013 Porsche Cayenne Turbo – $222,100 (down $25,400)
2013 Porsche Cayenne Turbo S – $259,600 (down $34,400)