It's been known for some time the updated 2015 Ferrari 458 will feature a new turbocharged engine, and may adopt a '458 T' nameplate. A recent report now says the model will debut at the 2015 Geneva Motor Show in March.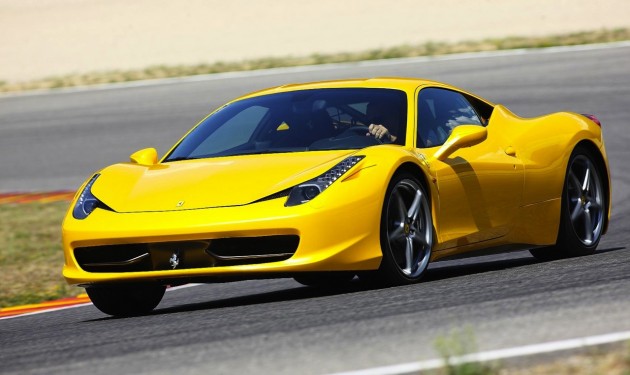 Ferrari is, like all other car manufacturers, looking to reduce its overall emissions and average showroom consumption figures. To do this, the company is expected to introduce more turbocharged engines, kicked-started by the Ferrari California T unveiled earlier this year. The next on the list is set to be the 458.
According to a recent Autocar report, the 458 T will come with a twin-turbo V8 based on the 3.8-litre unit used in the California T. It's believed Ferrari will downsize from the current 4.5 capacity to under 4.0 litres so the supercar falls under the Chinese tax threshold – a booming market for supercars at the moment. Power is set to peak at around 500kW.
As for the torque, the current 458 naturally aspirated V8 develops 540Nm of torque. For the 458 T, the figure is said to rise to around 745Nm. This would make it more powerful and torquey than its direct rival, the McLaren 650S.
It's understood Ferrari is looking to upgrade the current dual-clutch auto transmission to help cope with the extra torque as well. We could see upgraded internals and gearing to the Getrag-based seven-speed, or even an additional gear to give it eight-speed versatility and improved economy.
All details are anticipated to be revealed on or by the Geneva show. We'll be sure to keep you updated.