A Ferrari 348 was sold on eBay only hours ago, previously owned by iconic Van Halen guitarist Eddie Van Halen. It just scraped above the reserve price.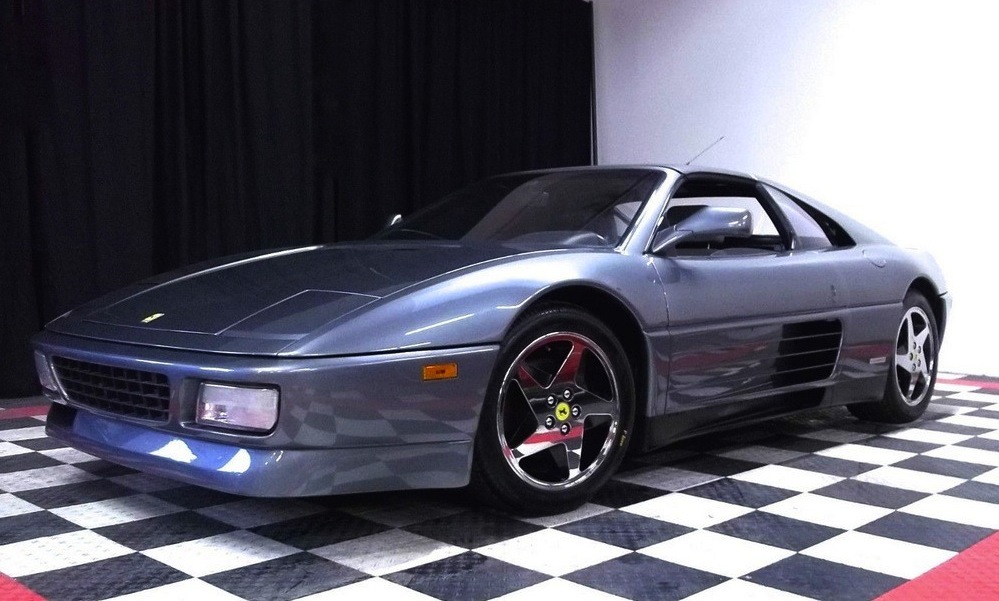 The description for the Italian supercar reads: "Live the rock star life while enjoying a premium appreciating investment."
The 1990 Ferrari 348 was auctioned off at a final price of $42,000 from a total of 43 bids, and comes packaged with a few special extras like original Californian number plates, the title naming Eddie Van Halen as previous owner, a 1990's edition of Guitar World magazine, DVDs, guitar strings, picks, and a bandana and book, just to sweeten the deal.
This particular car was reportedly bespoke built for the guitarist, with the trademark Frankenstrat logo and Ferrari logo adorning the steering wheel. It comes packaged with Pirelli P-Zero tires, a new audio system and tinted windows.
With just over 15,000km on the clock, the 348 is in an immaculate condition, a surprise really considering the lifestyle hard-rockers like Eddie are famed for. The exterior has its original Maranello paintjob in gorgeous Grigio Metallic silver, with a Dove Grey interior.
From factory, the Ferrari 348 comes with a 3.4-litre V8 engine producing 224kW. In a vehicle weighing around 1380kg, it offers an impressive power-to-weight ratio. Acceleration from 0-100km/h took just 5.6 seconds. The 348 was the predecessor of the more famous 355.