Formula One driver Fernando Alonso has been roped behind the wheel of the Honda NSX, likely as part of his contract with McLaren Honda, to show what the car is really capable of.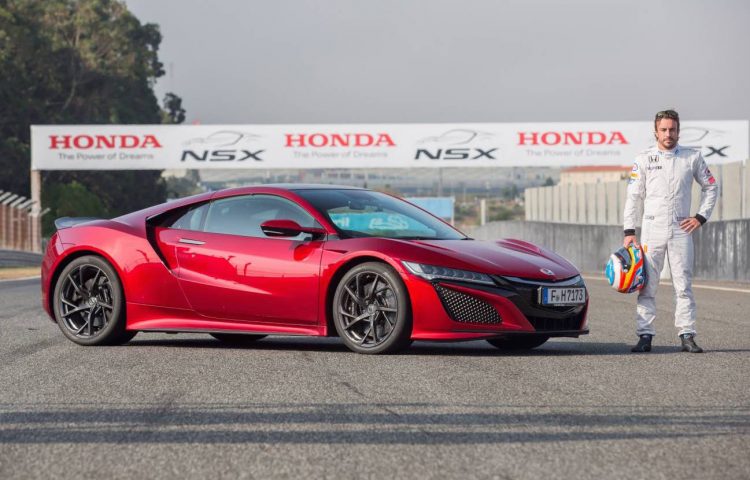 The McLaren Honda driver took to the Estoril circuit in Portugal to promote the NSX's playful character, providing Spanish media with ride-alongs and high-speed demonstrations of the NSX in action.
The promotional event actually marks a poignant moment for the automotive world, considering the links between Honda, Formula One and the Senna connection to the Estoril circuit, just outside Lisbon.
Legendary driver Ayrton Senna took out his first F1 Grand Prix at Estoril circuit, and was closely involved in the development of the original NSX in the late 1980s.
The driver made special mention of the NSX's braking capabilities, saying, "In terms of driving what really has surprised me are the brakes, the feelings are not so far from what we feel driving in F1."
"Driving the NSX is softer and sweeter than an F1 car because you are not searching for every little fraction of an inch, as you do in races. It is like the difference between artistic drawing and technical drawing," Alonso said.
The Honda NSX is a hybrid supercar, powered by a twin-turbo 3.5-litre V6 internal combustion engine, mated to three electric motors, for a combined output of 433kW. It is built in the US, with sales set to kick off here in Australia in "late 2016", according to Honda. Check out the video below a look back at Senna driving the original NSX.