Fiat Chrysler Automobiles (FCA), which owns iconic brands such as Alfa Romeo, Jeep, RAM, and Maserati, is reportedly in talks with Groupe PSA (formerly known as PSA Peugeot-Citroen) over a possible merger deal. Such a move could create one of the largest automotive groups in the industry.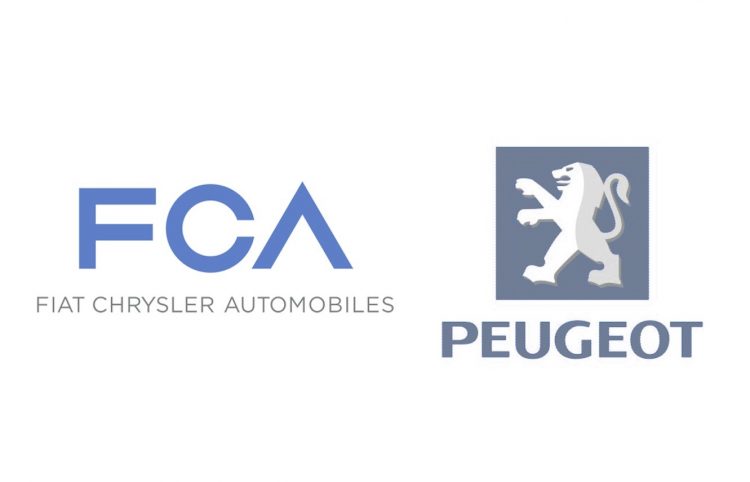 The news stems from a Wall Street Journal report, which says the two groups are in talks over a potential merge. Citing "people familiar" with the matter, the report says the deal could result in a circa-$50 billion trans-Atlantic auto giant. It's understood both groups are looking to restructure their businesses to increase profitability and reduce costs, and this could be a way to spread the load.
With a merger, the two groups and their various brands could share production and development costs in multiple areas. This could be particularly attractive for the two, especially as pressures rise for carmakers to reduce emissions and increase innovation in the fields of electric powertrains and autonomous driving technology.
According to the report, the two are talking about an all-share merger deal which could result in Peugeot CEO Carlos Tavares becoming the CEO of the two. FCA chairman and leading man of the Agnelli family and its Exor holding company (controlling stakeholders of Ferrari), John Elkann, would become the group chairman. However, nothing has been set in stone yet and no agreements have been formally signed.
This isn't the first time FCA has been known to be in talks with another carmaker for a possible deal. Earlier this year it was reported FCA and Renault SA were discussing collaboration, however, the French government (large stakeholder of Renault) and alliance partner Nissan were apparently not satisfied.
If the two do combine, the resulting group will become one of the biggest in the auto industry. Last year the two groups sold a combined 8.7 million vehicles, which would have been enough for fourth place overall. Volkswagen group sold 10.83 million, followed very closely by Renault-Nissan-Mitsubishi (10.76 million), and Toyota with 10.6 million sales. General Motors finished up in third, selling 8.4 million cars.