Mercedes-Benz looks to be developing a miniaturised G-Class in a bid to capitalise on yet another niche in the SUV segment.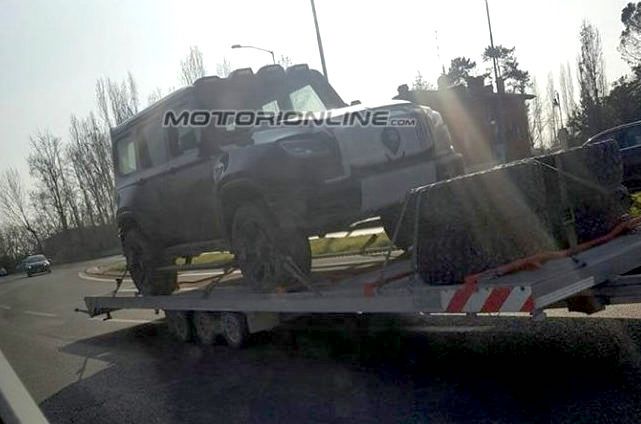 Believed to be due in two years and already spied wearing production body panels thanks to Motorionline, the new model, dubbed the GLB, deviates from the form of the GLA, GLC, GLE and GLS by emulating the boxy off-road weapon that is the Gelandewagen – a rugged live-axled wagon that has been on sale since the 1970s.
Thanks to some updated engines and interior, the G-Class is now a fashion icon, particularly in the gangster rap community with a massive celebrity factor. It is due for a replacement next year itself but the little brother is set to borrow heavily from the Ener-G-Force concept of 2012 (below).
Don't expect hardcore axles and CB radios, however. The GLB is likely to be underpinned by the A- and B-Class chassis. It's said to be one of eight new compact Mercedes models to arrive between now and 2020. The Gelandewagen junior is expected in 2019. Other variants include an A-Class sedan, hatch, GLA, CLA, Shooting Brake and potentially a sports variant to rival the Audi TT and replace the SLK.
The new slew of small cars will be kicked off by the Aesthetics A concept-based sedan; a rival for the BMW 1 Series sedan in China.