Australian Mark Webber will start from pole position in the 2012 for the Monaco Grand Prix despite setting the second fastest time in qualifying.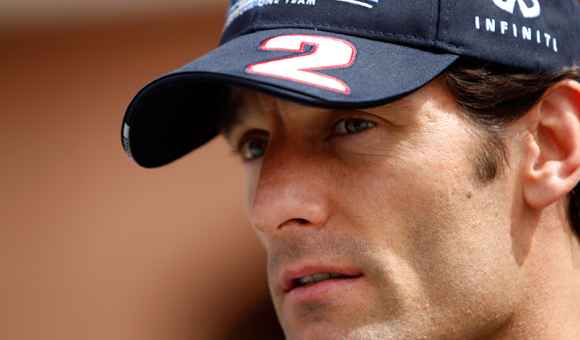 German Mercedes driver Michael Schumacher set the fastest time in Q3, but a five-grid-places penalty for his incident with Bruno Senna in Barcelona sees him demoted to sixth.
It's the second pole position at Monaco for Webber in three years after he started from the front and went onto win in 2010.
Webber is confident he can again turn the pole into victory tomorrow, just like he did two years ago.
"Michael did a good lap, but it's nice to move to the front," Webber said after qualifying.

"The cars on Sunday are generally pretty good, looking forward to tomorrow."
Schumacher's Mercedes teammate Nico Rosberg will start on the front row with Webber. McLaren's Lewis Hamilton and Lotus driver Romain Grosjean will be on row two while Ferrari pilot Fernando Alonso joins Schumacher on row 3
Despite his penalty, Schumacher was delighted with being the fastest man qualifying, pointing his finger in the air on his warm down lap.
"To manage a pole position after what I've gone through the last couple of years is great," the seven-time world champ said.
World champion Sebastian Vettel saved his super-soft tyre, instead posting a lap on regular softs in the third session. He'll start from 10th place.
Aussie Toro Rosso driver Daniel Ricciardo could only manage 16th fastest. His teammate Jean Eric-Vergne was just one place behind despite hitting the wall coming out of the tunnel in Q2.
McLaren's Jenson Button had a terrible qualifying, failing to make the third session in 13th.