Of course it was coming, but insiders are now confirming a Lamborghini Aventador Roadster getting close. This will be the drop top version of the already super-stunning new flagship V12 Lamborghini coupe.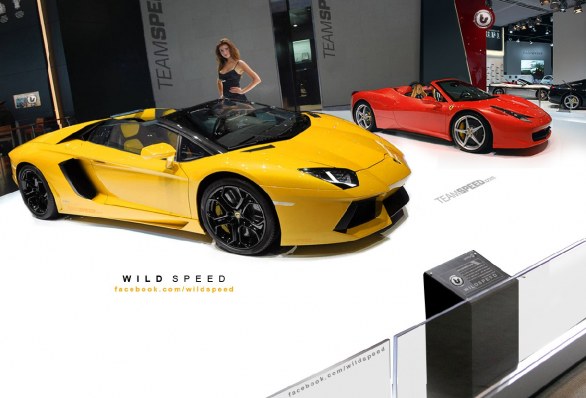 (rendered speculation only)
Following in the footsteps of the Lamborghini Murcielago Roadster, the Lamborghini Aventador Roadster will be the most powerful all-wheel drive V12 drop top Lamborghini ever made.
According to an insider who spoke with a Team Speed member, Lamborghini has completed the final development stages of the Roadster and it is ready for production. And, as one might have guessed, it apparently looks absolutely gorgeous.
The only element Lamborghini is trying to finalise now is when the new Roadster will hit the market. With the Aventador coupe only just being released, the Germany-owned Italian company may choose to hold off for a bit longer while it builds up some more coupe sales.
Like the coupe, the Roadster will feature the new 6.5-litre V12 engine which develops 515kW of power and 690Nm of torque. It's backed up by a single clutch independent shifting rod seven-speed dual-synchronise transmission.
All details could be revealed at a 2012 Geneva Motor Show debut in March. We'll keep you posted.