In previewing the new model before its Beijing Auto Show debut, Lexus has revealed almost all details and some images of the new Lexus NX including the F Sport pack. Three main variants – NX 300h, NX 200t, and NX 200 – have also been confirmed.
This is quite an important model for Lexus. Not only is it a step into the very popular small SUV market segment, it also showcases a number of new engine packages.
Starting with the NX 300h. It's expected to use the hybrid powertrain seen in other models such as the IS 300h. In the IS, the setup comprises of a 2.5-litre four-cylinder paired with an electric motor, with 164kW overall.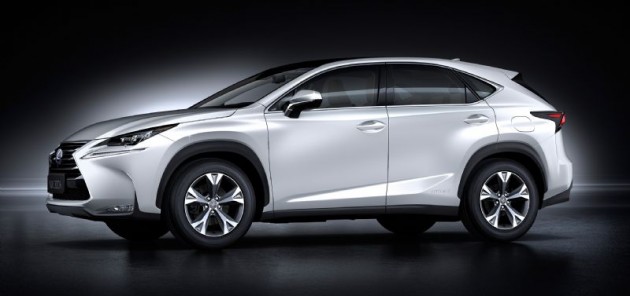 Next up is the NX 200t. The debut becomes the first turbocharged Lexus ever, featuring a new 2.0-litre turbo four-cylinder. Specific outputs are being withheld until the model's full unveiling.
Lastly, the NX 200 will become the entry-level model featuring a naturally aspirated engine. It's unknown if it will be a naturally aspirated version of the NX 200t engine or simply the 2.5-litre V6 as used in other models.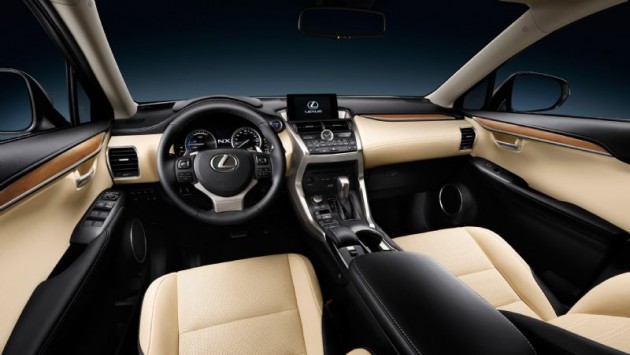 As for the design, it is heavily inspired by the LF-NX concept vehicle. It features lots of sharp angles, LED headlights, a "world-first door handle mechanism (with a hidden key barrel and integrated lighting)", flared wheel arches and some 17- or 18-inch alloy wheels (depending on model).
Lexus Australia says it is keen to launch the new model in the local market. Chief executive Sean Hanley said in a statement,
"Lexus Australia is very eager to secure the NX SUV and we believe it would complement our existing SUV line-up, providing a gateway vehicle to other SUVs and our expansive hybrid vehicle range.

"We are now negotiating with Lexus in Japan and expect a decision to be made very soon – it's a very exciting time for us."
Stay tuned for more details, including engine specs, upon its unveiling on April 20. The new model has the potential to be one of the company's best-selling models.