We already know Lexus is planning a new concept for the Geneva show next month, but now the company has just accidentally revealed a teaser image on its Twitter page.
Dubbed the LF-SA, the image was apparently shown on Twitter for a brief moment before being pulled down. Luckily someone was quick-thinking and took some screen shots. It was accompanied with the nameplate LF-SA.
It's very difficult to see what the model it is exactly, but judging by the proportions of the front grille and the closeness of the headlights we could be looking at a preview to a new compact model from Lexus. There has been rumours that a new model could be on the way, smaller than the CT 200h.
The compact model is expected to be based on the Toyota Yaris, and if you glance back at the image above you'll notice protruding cheek bones which do look quite similar to those on the current Yaris. What do you think?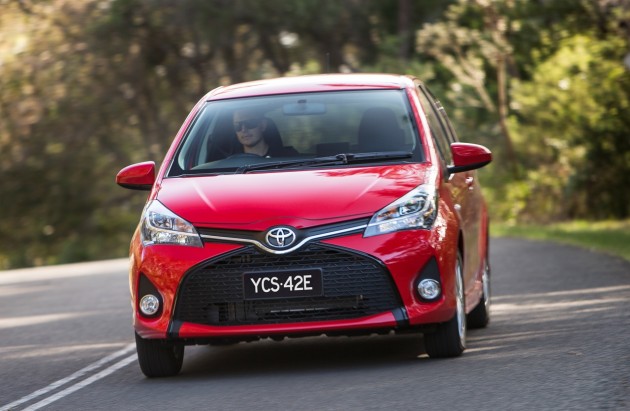 Obvious highlights for the concept include the company's traditional spindle grille which is pinched near the top, LED headlights with little LED strikers just below, and an aggressive lower spoiler section integrated with the bumper bar.
All will be revealed at the Geneva Motor Show commencing on March 3. We'll be sure to bring you plenty of coverage.