Lexus Australia has announced price cuts for a range of its models thanks to Australia's new free trade agreement with Japan. Buyers can benefit from price drops of up to $8600.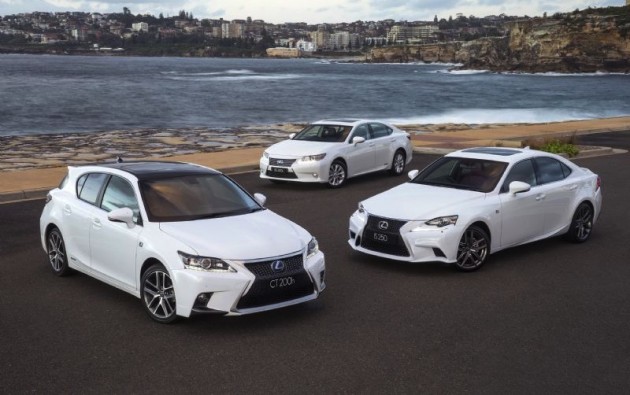 The price drops are applied to almost every model in the showroom, including the CT, IS, ES, GS, LS, RX, and LX, with reductions already applied to the new RC and NX.
Starting at the more affordable end of the range, the CT 200h drops by up to $2000. Under the current pricing structure the base model CT 200h Luxury kicks off at $39,990, which means buyers can now hop into a Lexus from just $37,990.
At the high end of the spectrum, the Lexus LS large luxury sedan drops by more than $8600. It's unclear what variant exactly is $8600 cheaper, however, the LS 460 starts at $189,430 while the top LS 600h starts at $217,630 before the cuts.
These drops come thanks to the removal of the five per cent import duty as part of a new agreement between Australia and Japan. Lexus Australia chief executive Sean Hanley said,
"Now we can offer our existing model lines with even more competitive pricing to allow more customers to experience the vast benefits of Lexus ownership. It is positive news for our brand and customers and adds to what is already a significant year for Lexus as it celebrates its 25th anniversary."
All new prices come into effect from February 1. We'll update this story with exact price figures and changes as soon as we can confirm.