At a private function in the US recently, a couple of Lexus executives, including Toyota boss Akio Toyoda, revealed a new model is coming soon. The model will wear an all-new nameplate, stepping into a market segment where Lexus hasn't ventured before.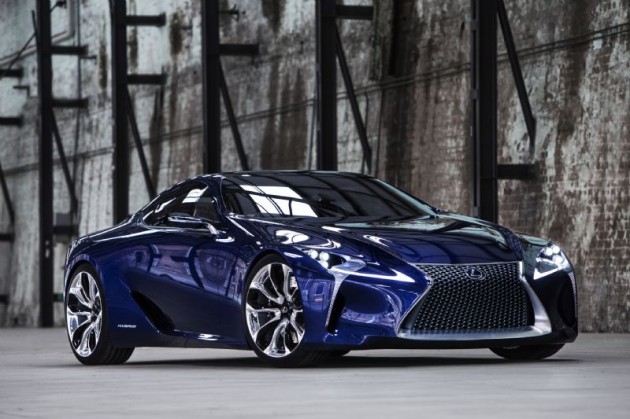 (Lexus LF-LC concept shown)
Details are all but confirmed at this stage, as the company is thought to be still assessing what direction to go. According to Mark Templin, Lexus International executive vice president, there's two possible avenues; a new sporty SUV, or a new sports coupe. Templin said in an Automotive News report,
"I think a coupe could change perceptions of our brand and make us a more emotional brand and potentially reach younger buyers."
Whether this would be an IS-based two-door coupe or not is unknown. Judging by the remark about 'younger buyers' though, he's likely talking more about an entry-level model as opposed to another grand daddy beast like the LFA.
On the flip side, speaking about a possible SUV, Templin said,
"The RX actually does triple duty today. It covers its own segment, it covers a smaller [crossover] segment, and it covers a larger segment."
He said whether this new model would be smaller or larger than the RX, "it would still increase sales. You'd get some cannibalisation, but the net would be a sales increase".
All we do know is the model is set to reinvigorate the brand. At the same function, Akio Toyoda, Toyota president, said the brand needs something "more exciting, more exhilarating".
Whatever the model turns out to be, it is set to go into production later in 2014 at the Kyushu production plant in Japan.