McLaren has released some more details regarding the new Super Series model, dubbed the 720S, in the lead up to its Geneva motor show unveiling.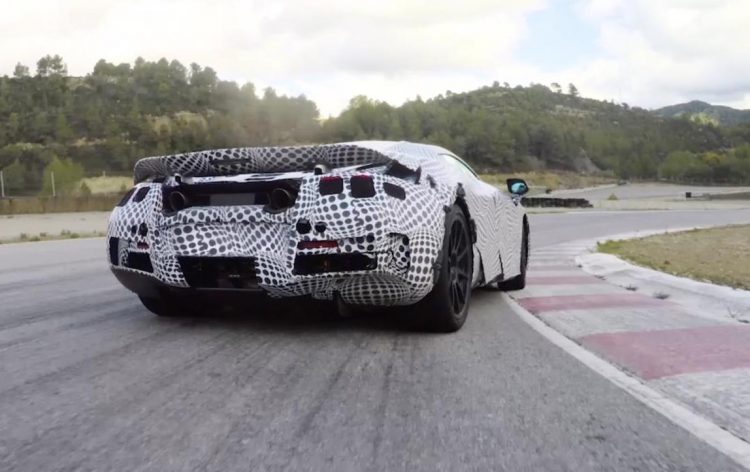 Firstly, the engine. As we found out in the last teaser, the new Super Series model will come with a 4.0-litre twin-turbo V8, upsizing from the current 3.8-litre unit that power all models in the showroom.
The company confirms the new unit will be capable of covering 0-200km/h in just 7.8 seconds. Perhaps more impressive, the car will then be able to brake to a stop from that speed in just 4.6 seconds, covering 117 metres in the process.
McLaren claims the braking distance is six metres less than the outgoing 650S, and says it's actually close to the P1 hypercar's stopping distance.
Braking performance comes thanks to lighter and stiffer brake calipers with carbon-ceramic discs as standard. Engineers have also optimised the brake pedal feel and modulation for better control.
Part of the longitudinal performance also comes thanks to a high-grade Pirelli tyre which has been developed exclusively for the car. It's a P Zero Corsa, and it's claimed it provides a six per cent improvement in mechanical grip compared with the 650S setup.
Speaking about the new model, McLaren Automotive chief test driver Chris Goodwin said the new car is not only more enjoyable and involving to drive, it also excels in everyday driving. Goodwin said:
"The extreme performance and dynamic prowess of the second-generation Super Series, honed by testing at the limits and beyond, provides the perfect foundation for it to be the most complete supercar across the full range of use."
All details and specifications will be unveiled at the 2017 Geneva Motor Show, starting March 7. Stay tuned.