Jaguar has pulled the wraps of the awesome new Jaguar XFR-S at the Los Angeles Auto Show in the US, which is just getting under way. The super hot cat is the most powerful sedan Jaguar has ever made.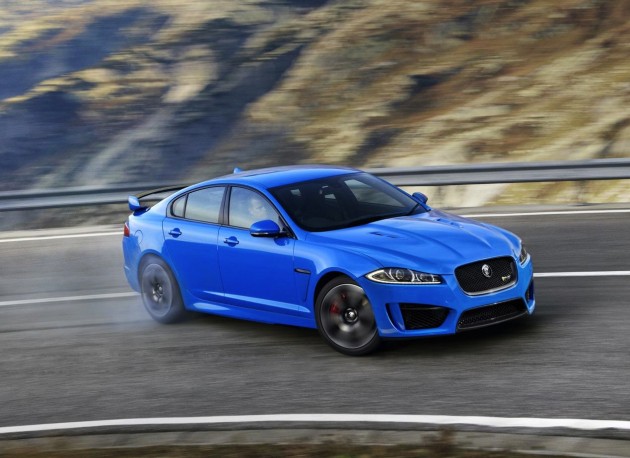 As expected, the high performance version comes with a 5.0-litre supercharged V8 engine producing 405kW of power and 680Nm of torque. It enables the beast to acceleration from 0-100km/h in just 4.6 seconds and go on to a top speed of 300km/h, with help from a new eight-speed automatic transmission.
To further boost performance, the XFR-S comes with sports lowered suspension that is 30 per cent stiffer front and rear, an Electronic Active Differential to ensure all of that grunt is sent to the rear wheels evenly, a stiffened drivetrain for improved response, and a unique intake system featuring a symposer that channels some induction noise through into the cabin.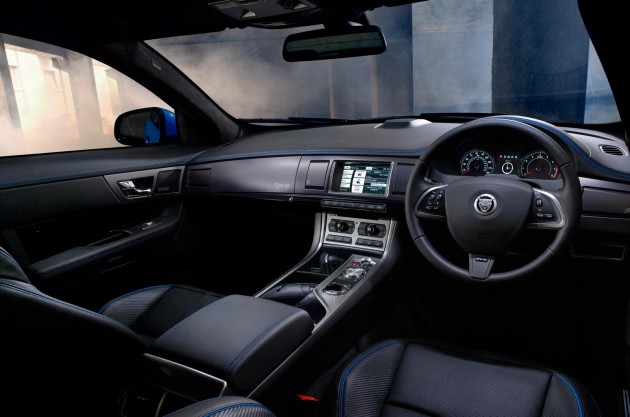 Speaking of the cabin, the XFR-S gets a bespoke interior with sports bucket seats, a leather trim with dark highlights, and a range of cool blue stitching and trimmings throughout.
Jaguar says the car has been tested and honed on Germany's Nurburgring and at the Nardo test track in Italy to maximise its capabilities. With the addition of a new aero kit with front and rear spoilers and a rear diffuser – with carbon fibre inserts of course – the XFR-S offers a reduction in aerodynamic lift by 68 per cent.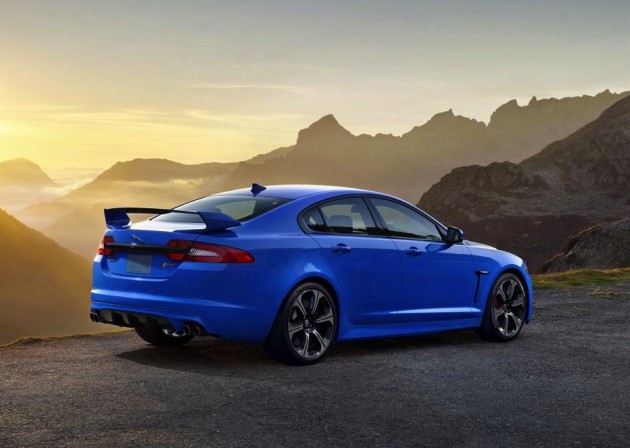 Other highlights include a set of 20-inch forged alloy 'Varuna' wheels, twin intercoolers for the vortex supercharger, and a 'Corner Recognition' system which holds the right gear in the transmission on approach to a corner, as opposed to inconveniently changing up like some automatics do. Mike Cross, chief engineer of vehicle integrity at Jaguar, recently spoke about the new model, saying,
"What we have given the XFR-S is greater handling capacity, greater precision and greater capability. It's a car for driving purists – it will feel engaging within the first 50 meters but remains accessible and confidence-inspiring at any speed."
As previously reported, Jaguar Australia is still weighing up a business case to determine whether it will be introduced Down Under. Narine Salmasi, Jaguar Australia marketing and public affairs specialist, told PerformanceDrive that at least one example will make its way to Australia for media purposes.