The Tucker 48 (aka Tucker Torpedo) is one of those cars that was dramatically ahead of its time, and we've just found one that's up for sale.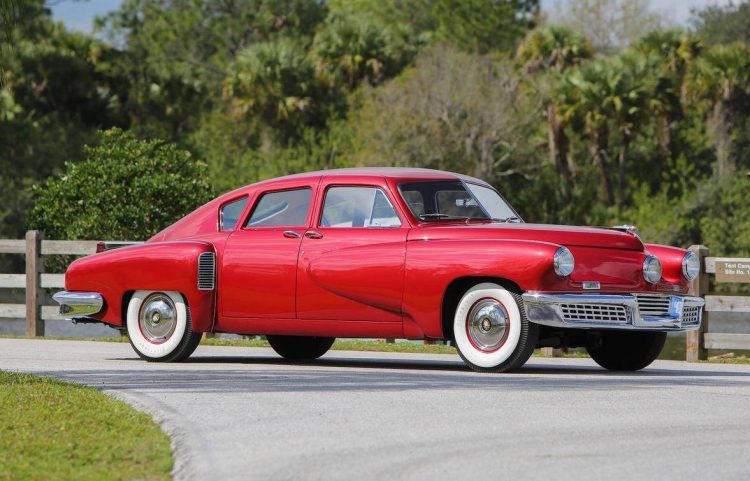 Ultimately doomed to fail, the car's story is an inspiring and mysterious tale of one man's dream to become a big player in the auto world, immortalised in the 1988 film Tucker: The Man and His Dream.
The Tucker featured major innovations for its time, including four-wheel independent suspension, safety features such as padded dashboard and seatbelts, disc brakes, and a fuel-injected all-alloy flat-six in the rear.
The 5.4L engine was originally fitted to a Bell helicopter, but converted from air-cooling to water-cooling. It generated 124kW of power and 528Nm of torque. Incredible when you consider the first Holden of the same year developed 45kW and 135Nm from its 2.15L 'grey' six.
Some say the Tucker was squeezed out by the big three from North America, while others say the car was too complex to have a chance at making it.
In any case, one of 51 examples built can be found for sale listed on Hemmings. Here you can see the uniqueness of the car in pictures and a comprehensive list of its innovations that go some way to explaining its US$1.1 million price tag (about AU $1.4m).