Jaguar has released preliminary details on the new four-cylinder Ingenium engines which will be available in the upcoming Jaguar XE mid-size sedan. It will be the most efficient production Jaguar to ever hit the market.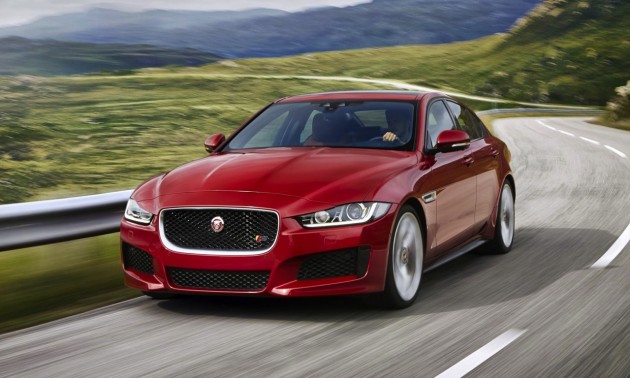 Two different engine tunes will be on offer, both in 2.0-litre turbo-diesel layout. The entry-level version produces 120kW of power and 380Nm of torque, presenting an average fuel consumption rate of just 3.7L/100km.
The second version develops 132kW of power and 430Nm of torque. Fuel economy hasn't been announced for this version, but according to Jaguar it offers the highest torque figure in its class. Ron Lee, group chief powertrain Eengineer at Jaguar, said,
"The new generation of Ingenium diesel engines are wholly designed and manufactured in-house. No opportunity has been missed in ensuring their design is right on the cutting edge of technical advancement."
Both units are Euro 6 certified, with CO2 emissions figures as low as 99g/km. They are made predominately of aluminium to keep weight down, and use stiff cylinder blocks and twin balancer shafts to minimise vibration. They also use decoupled injectors and 0.5mm ovality on the injection pump drive socket to minimise noise.
To ensure reliability and consistent performance, the engines have undergone stringent tests and development cycles, including over two million miles (3.2 million kilometres) of real-world testing. The engines will be built at the company's Engine Manufacturing Centre in West Midlands in the UK.
Apart from the new Ingenium lineup, the Jaguar XE will also be available with a 2.0-litre turbo-petrol four-cylinder producing around 177kW, as well as a 3.0-litre supercharged V6 producing 250kW in the case of the flagship variant.
Jaguar will introduce the XE next year. It will compete with the likes of the Audi A4, BMW 3 Series, and Lexus IS.
Click play on the video below for more details.