If you own an Abarth 500 and are thirsty for more grunt, then you'll be happy to know Pogea Racing has come up with a very serious performance program for it.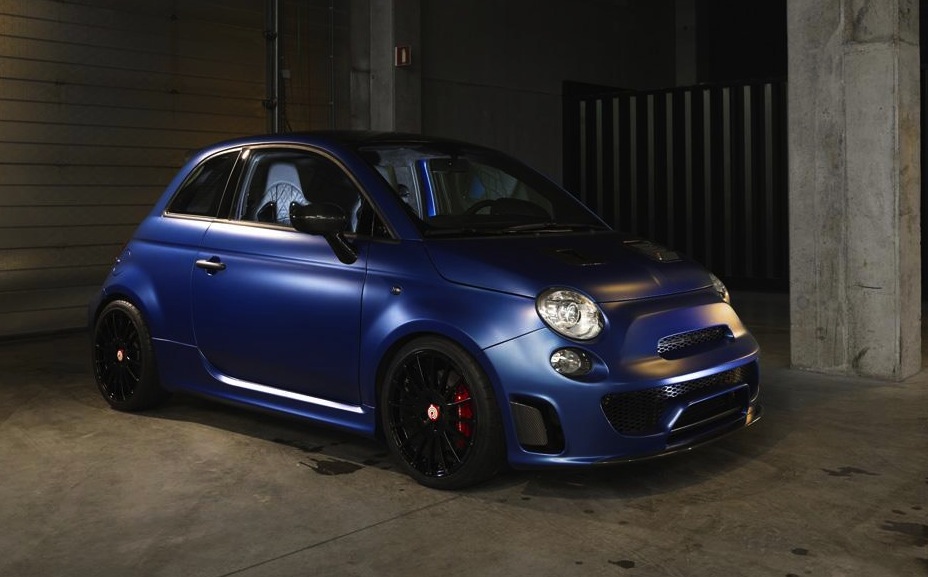 Already a potent hatch straight out of the factory, the new kit pushes the 1.4-litre turbo engine to an insane 244kW and 411Nm. Thanks to the added power, the little Abarth can shoot from 0-100km/h in just 5.1 seconds, topping out at 262km/h.
The extra power is thanks to a larger intercooler, custom forged pistons, uprated fuel injectors, a second fuel pump, larger intake and exhaust ducts, and last but no least, an upgraded turbo.
Other than the engine tuning, the tuned Abarth also sports a set of KW Sport shock absorbers as well as a set of 17-inch OZ Racing SuperTurismo GT alloy wheels. The front brakes have also been replaced with new six-piston calipers and 313mm discs.
Part of the performance program includes removing the rear seats and adding in a host of carbon fibre parts for their weight saving measures. All up, a total of 71kg is removed from the Abarth.
Exterior-wise, the front has been fitted up with a new spoiler and splitter and a new vented bonnet, while the rear now features a custom carbon fibre diffuser and a redesigned bumper.
How much? Pogea Racing is charging customers €12,500 (approximately AU$17,935) for the kit. For more information head over to the Pogea Racing website.