Hyundai has been spotted testing its i30 N performance hot hatch at the Nurburgring once again, this time showing more detail including a new front end.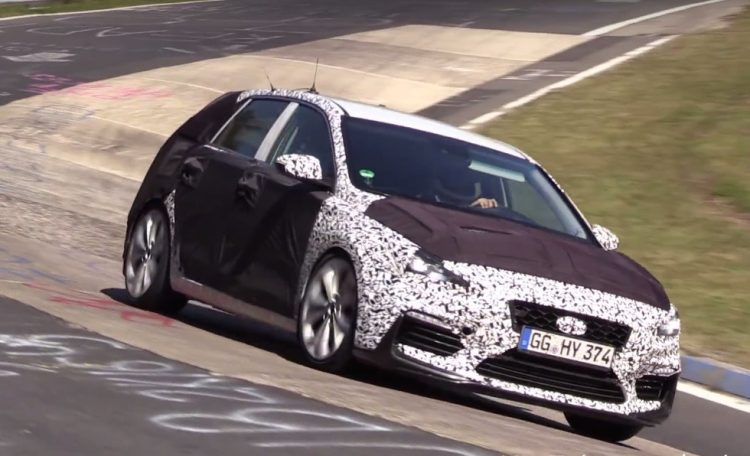 Prototypes have been spotted during development at the iconic Nordschleife for a while now, this time with less camouflage which has given away a few secrets. There's been a redesign of the front end, with black horizontal vents, and a larger air intake for what will more than likely be a 2.0-litre turbocharged four-cylinder engine.
Other updates we've noticed are the LED headlamps, two large exhaust pipes, and blue accents on the alloys, as well as some new taillights compared with the prototype that Hyundai showed us testing last month.
Hyundai entered a prototype i30 N into the Nurburgring 24-hour event, most probably to test the 2.0-litre powertrain over a long duration, under the harshest possible conditions.
Rumours are swirling that the only transmission to be offered is a six-speed manual, in a nod to driving purists out there. And if you listen really hard this prototype seems to be using a manual as well.
Upgrades for the i30 N over the standard i30 are set to include more powerful brakes, a new, firmer suspension calibration and either 18- or 19-inch alloy wheels. We can also expect some sporty interior appointments, and a neat exterior bodykit for improved aero.
When it does break the veil, the i30 N will have to compete with the likes of the Honda Civic Type-R and benchmark for all hot hatches, the Volkswagen Golf GTI.