A pair of Kia Australia test vehicles have been spotted on the Central Coast, with pictures on Instagram showing the hotly-anticipated Stinger four-door coupe and potentially the 2018 Sportage facelift.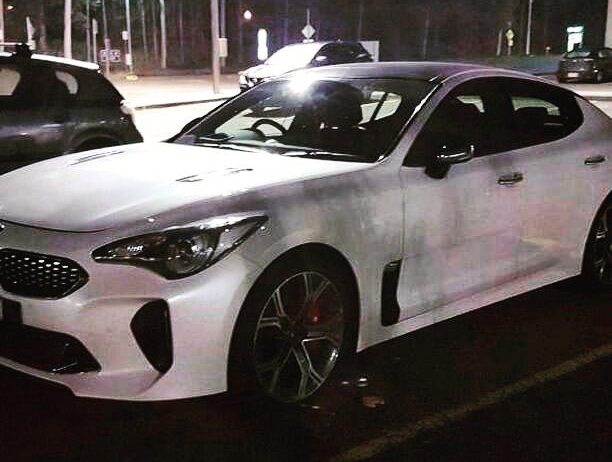 The two spotted includes what looks to be a facelifted Sportage under camouflage, and a white Stinger GT in all its glory, replete with quad exhausts and bonnet vents. The cars were spotted at Cafe F3, also known as the 'twin servos' near Wyong on the Central Coast. Pictures were posted by loflytkulture's Instagram, who credits thegavinshow for the find.
It's difficult to tell what the SUV is below, with the Instagram post suggesting it's the next Sorento. To us the headlights look very similar to the ones on the Sportage, however, it's probably not out of the question for the next Sorento to adopt a similar look. The size of the prototype is also hard to gauge from this front-end shot.
Local tuning and calibration is a fundamental part of Hyundai and Kia's localisation process and is particularly important for the Stinger. It could be taking a lot of ex-Falcon XR6 Turbo and Commodore SS customers, so handling, ride, hot-weather capability and durability have to be top notch.
A video last week of a Korean-spec Stinger indicates that engineers might have some work to do in the acoustics department, too. The revving car had a feeble, Hoover-esque din, but fear not. Kia Australia's boffins are supposedly working on improving its sound to give the angry bark it needs to satiate the Ford and Holden refugees.
The July launch is now getting so close we can almost hear an army of Stingers buzzing violently as they approach our shores.