Rowan Atkinson's beloved McLaren F1 has changed hands for close to £8 million (around AU$16 million) – some $14.8 million more than the initial purchase price.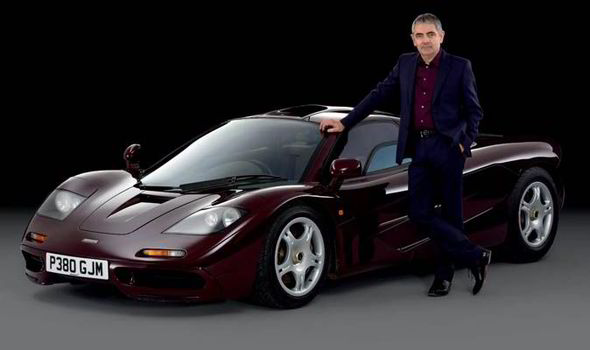 The car was sold through Taylor & Crawley for an undisclosed price, but it's understood the buyer paid just under the £8 million asking price.
Rubber-faced Atkinson, most famously known as Mr. Bean, purchased the car brand new in 1997. He has been known to drive it as daily transport ever since. He has put 65,983km on the odometer, and seriously binned the Big Mac on two separate occasions.
The first incident took place in 2009 where he rear ended an Austin Metro. Then in 2011 he spun off the road in the wet, resulting in an estimated £910,000 (AU$1.82 million) repair bill. The fact that it was daily driven, and he was willing to spend a small fortune in repairing it, illustrates what a deep affinity the man had for his car. It also goes some way towards explaining the absurd transaction price.
The McLaren F1 was the world's fastest production car between 1993 and 2005, where its 391km/h tested top speed record was eclipsed by the much heavier and more complex Bugatti Veyron.
Designed and engineered by Peter Stevens and Gordon Murray, the F1 used a naturally aspirated BMW V12, a central driving position and even featured a gold-lined engine bay. 106 were produced between 1992 and 1998. It was one of the first production cars to use a carbon-fibre monocoque and remains one of the most desirable supercars ever made.