Looking to buy a new premium 7-seat SUV? Lexus will soon have an option for you, in the form of the Lexus RX 350L which makes its debut at the LA auto show later this month.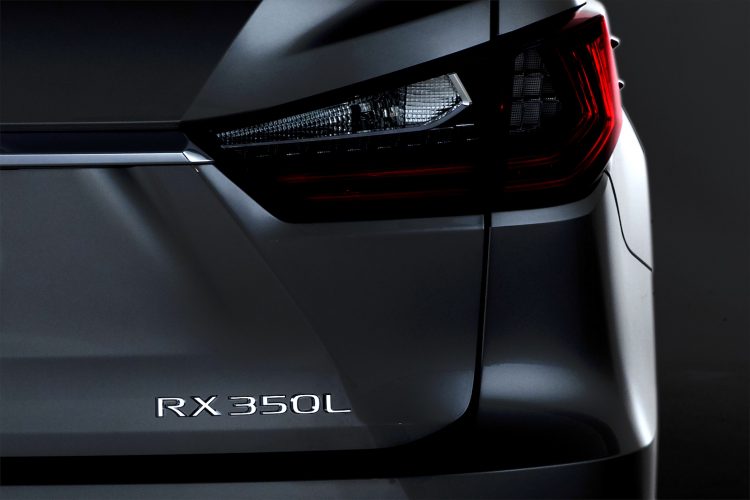 Lexus has just confirmed the existence of the much-rumoured model, sending out this teaser image to stir some excitement. It shows the rear of what could be a lightly facelifted RX, featuring the new badge RX 350L.
The L is thought to stand for long wheelbase although specific measurements haven't been confirmed. What is confirmed is that it will feature three rows of seats "with greater flexibility for passengers," Lexus says.
Featuring the 350 badge means the model is likely to come with the 3.5-litre naturally aspirated V6 as seen in the regular RX 350. In that the unit produces 221kW of power and 370Nm of torque, with an average fuel consumption of 9.6L/100km. Acceleration from 0-100km/h takes a claimed 8.0 seconds.
Considering the RX is already a very popular model for the brand, the new 7-seat version is expected to be quite a favourite as well. The fact that Lexus doesn't currently offer a 7-seat crossover should also vacuum some demand (aside from the super-large Lexus LX).
All will be revealed at the Los Angeles auto show on November 29, or November 30 at 5am Australian Eastern Daylight saving Time. Stay tuned.