An image which appears to show the next-gen Audi R8 has surfaced online, giving us an early glimpse of what the front end could look like.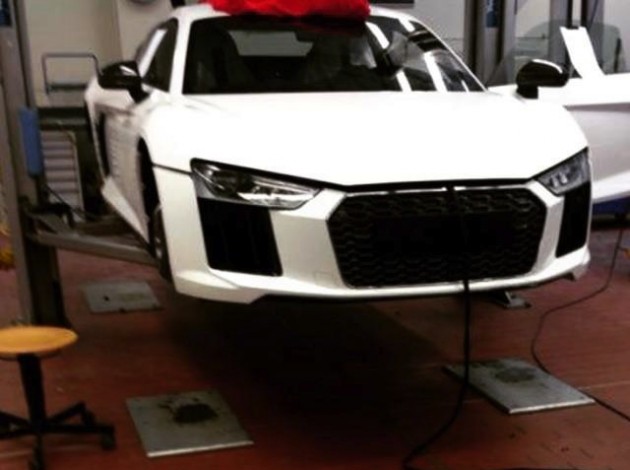 The image comes from Intagram, where a user said that it comes from an Audi insider. As you can see, the car looks like it's at some sort of garage or workshop area, potentially an Audi development centre.
At the front there's a sharpened design which reminds us of the new Audi TT. The large hexagonal grille features sharper corners, with slimline headlights and big air intakes just below.
Clues that suggest this is an R8 of some description are of course the engine intake vents just in front of the rear wheels. You can also notice the roofline immediately dropping down after the door.
As for specifics, no further details have been revealed at this stage. As far as we know the next-gen R8 will come with a 4.0-litre twin-turbo V8 and a range-topping 5.2-litre V10. A high-powered TDI diesel option is set to join the lineup for the first time, while an electric model is also expected down the track.