Holden Special Vehicles (HSV) is gearing up to unveil its first new product since the demise of the Holden Commodore-based Clubsports and GTSs, sending out a couple of teasers onto its Facebook page.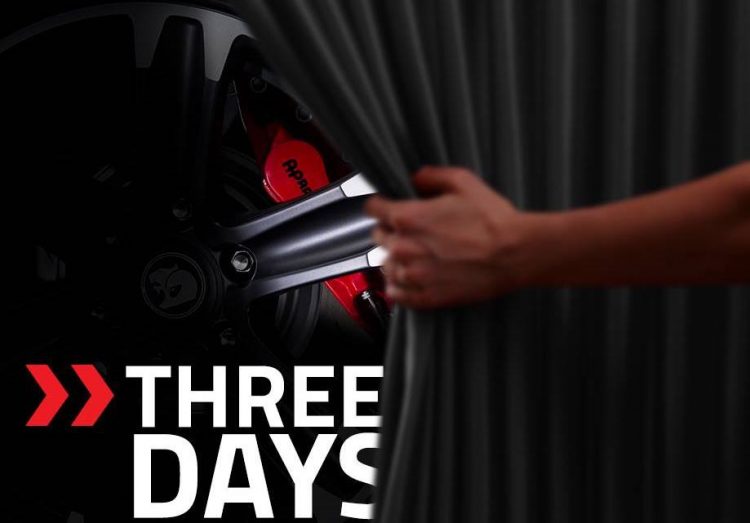 The Walkinshaw-owned firm first released a teaser of a headlight over the weekend, and then earlier today revealed an image of an alloy wheel and AP Racing braking caliper painted red sitting behind.
These don't provide much of a clue, however, as reported last week HSV has been rumoured to be working on a performance Colorado of some description. From the headlight teaser alone it definitely seems to indicate a Colorado, featuring the same bulb and daytime running light design.
According to reports the HSV Colorado, known as the HSV Wildfire, will be an answer to Ford's upcoming Ranger Raptor. It's understood it will come with a range of performance components, including the big brakes, as well as a unique bodykit with plenty of darkened highlights, and a sporty interior.
As for the mechanical stuff, it's all a bit hazy at this stage. We heard last week that it might come with a 3.6-litre twin-turbo V6 petrol engine borrowed from Cadillac models in the US. In those, the V6, codenamed LF3, produces 313kW and 583Nm.
Another option is HSV might simply keep the existing 2.8-litre turbo-diesel four-cylinder, which currently produces 147kW and 500Nm. We can also expect some hardcore suspension to give it Baja-like ability off the bitumen, along with special bogger tyres and revised steering.
HSV says it will pull back the curtain on its "future first" on December 8, this Thursday at midnight. Stay tuned.