Compact SUVs are booming at the moment – not literally of course – with Audi and Fiat both working on their own version, while here in Australia Ford has just launched the EcoSport and Holden has the Trax. Mazda is set to be next on the list with an off-road version of the Mazda2.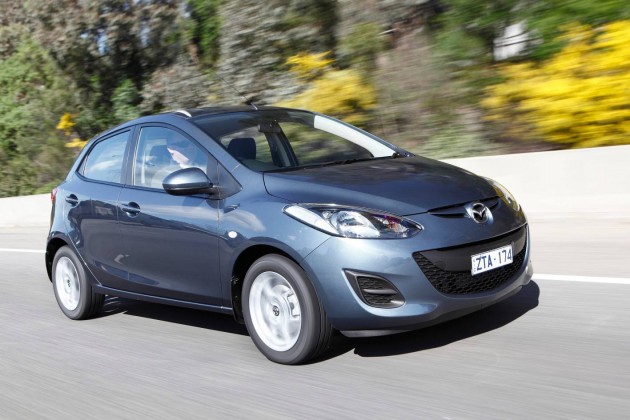 According to Japanese Nikkei business daily, Mazda Motor Corp. is developing a jumped up version of the next-gen Mazda2. This means it will sit below the current CX-5; the company's smallest SUV.
It's understood the new model will launch in Japan initially as soon as late-2014, before going on sale in other markets such as Europe and potentially Australia.
Powertrain details are still unclear at this stage, however, the report says a diesel engine is likely to be part of the lineup. Matched with SkyActiv technology, the sporty little go-getter is expected to be super-efficient and perfect for the urban adventurer.
As previously reported, the new model is tipped to receive a 'CX-3' nameplate.