Here's a sight to match the Monday morning blues. It's the result of a LaFerrari driver losing control in Hungary, taking out three parked cars in the process.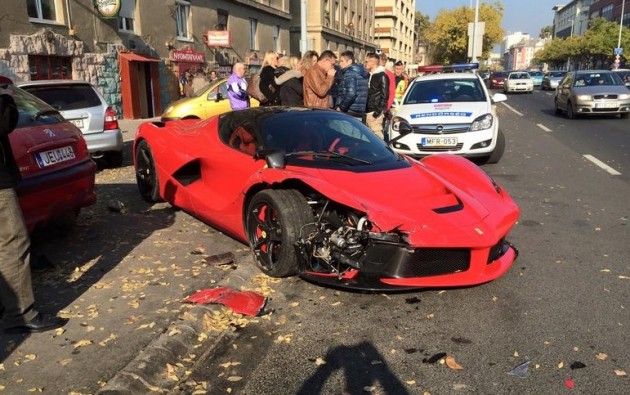 The LaFerrari is Ferrari's most powerful road-going production car it has ever made, capable of unleashing 708kW. So it comes as no surprise there is at least one owner who can't handle the power, or withhold the temptation to give it the beans in less-than-ideal conditions.
Authorities are apparently investigating the exact cause of the incident, but according to reports the driver (and owner) exited a garage near an intersection only to feed too much power to the cold rear tyres.
The exotic hybrid hypercar then swerved out of control and collided with three parked vehicles. As you can see, the damage doesn't look too bad, considering things could have easily been much worse with all that power on tap.
It's understood nobody was injured in the incident, except maybe the owner's pride. Fortunately, the damage is likely to be repairable. Considering only 499 examples of the LaFerrari were made, we're sure the owner will want to do everything possible to get the Italian beast back on the road again.