Toyota Australia has revealed a string of mild updates for the HiLux SR and SR5 models, including styling changes and hardware revisions. The official announcement confirms a report we published a few weeks ago on tweaks that were spotted on Toyota's website a couple of weeks ago.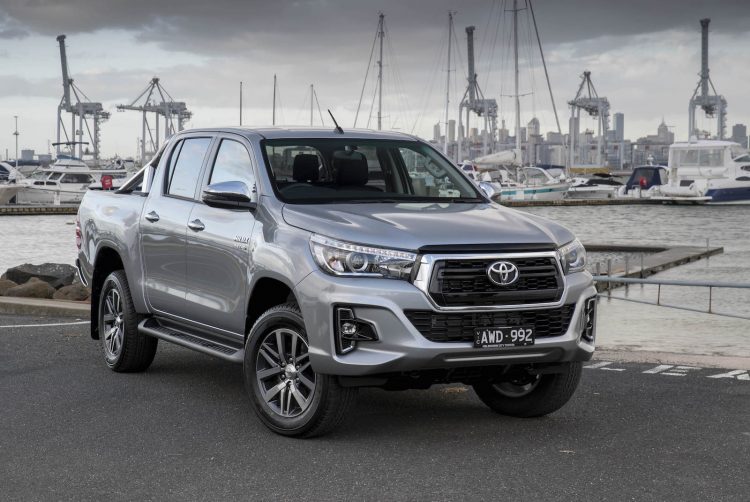 The updated design mirrors that of the range-topping HiLux Rogue that was launched earlier this year, with changes made to the headlamp design, front bumper bar, fog lamp clusters, as well as a new trapezoidal grille with honeycomb insert. SR models are kitted with halogen fog lamps. Toyota's vice president of sales and marketing Sean Hanley said:
"When we styled the Rogue, we knew it was the right design for the growing top-end recreational ute market and our faith in that has now been borne out with the same face adopted on SR and SR5 HiLux models. The ute market has clearly shifted in the past decade and as Australia's best-selling vehicle, HiLux now offers a more contemporary, bold and refined style to go with its 'unbreakable' reputation."
On top of the design changes, Toyota has also been working to maximise the fuel efficiency of the HiLux. Toyota claims that for the 4×2 SR and SR5 automatic models, fuel consumption has been cut by 0.2L/100km, now standing at 7.9L/100km. SR and SR5 4×4 models also benefit slightly, with a 0.1L/100km improvement translating to a consumption rate of 8.4L/100km.
The 2.8- and 2.4-litre turbo-diesel models are now packaged with a diesel particulate filter (DPF) swift, like what is seen in the LandCruiser. This allows users to keep check on diesel particulate buildup and initiate a burn off when required. A DPF system is also being added to the Toyota Fortuner SUV, which shares the HiLux's 2.8-litre turbo diesel engine.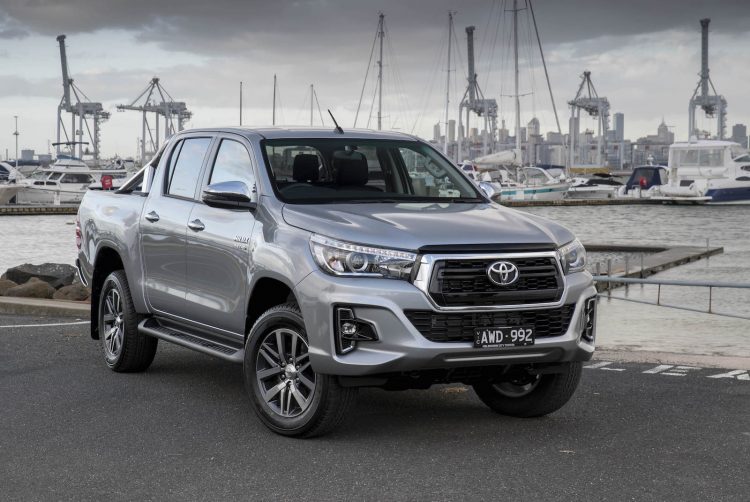 The 4×2 SR Hi-Rider starts from $39,990 for the six-speed manual, powered by that same 130kW/420Nm (450 in the automatic) 2.8-litre turbo-diesel engine, with the automatic starting from $40,990 and $41,990 for the dual-cab option.
The 4×2 SR5 Hi-Rider dual-cab comes in from $49,990, and comes packaged with climate control, sat-nav, 18-inch alloys and a stainless steel sports bar.
Updated 4×4 SR models are now priced from $42,990 for the extra cab chassis manual, and from $45,140 for the dual-cab; the automatic option demands a $2000 premium. Pickup variants require an extra $1500.
The higher-spec 4×4 SR5 dual-cab's price remains unchanged, at $54,440, with an automatic transmission requiring a further $2000. All prices exclude on-road costs.