German tuning company, G-Power, renowned for the BMW M5 Hurricane, is starting work on the new 2012 BMW M5 twin-turbo V8. In preliminary tuning, the company already sees 620hp (463kW).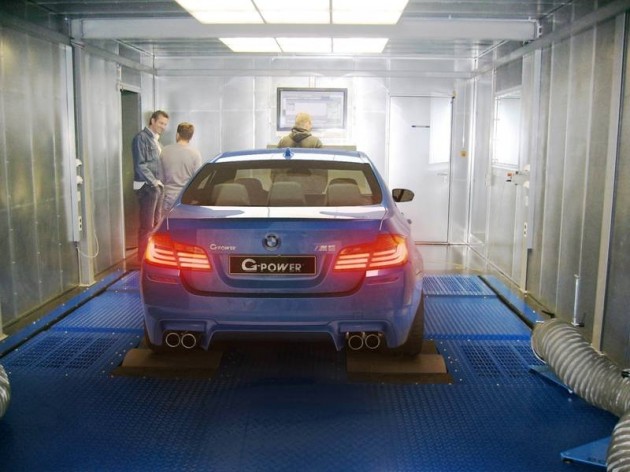 It's going to be exciting times ahead for tuners of the new M5, as there's certainly plenty of potential there. In standard form, it features a 4.4-litre twin-turbo V8 producing 412kW of power and 680Nm of torque. With just a light tune, G-Power hopes to extract an extra 50kW out of it no problem.
G-Power recently said that its engineers are now busy at work on the new beast (and have fitted a new exhaust by the looks of it), saying that the results from the engine department are very promising. The company recently said,
"As soon as the development work has come to an end, the fans of G-POWER can look forward to one of the most spectacular BMW M5s for the season 2012. And that is just the beginning…"
We'll certainly keep you updated with all the progress. In the meantime, what do you think the new M5 is good for? Some have said that the standard GT28 turbochargers top out at around 700hp (522kW).