Things are about to change for the BMW X6, with Mercedes-Benz soon to introduce a rival and now it looks like Porsche is thinking along the same lines. Yep, Porsche is considering a coupe-like SUV which is set to be based on the third-generation Cayenne.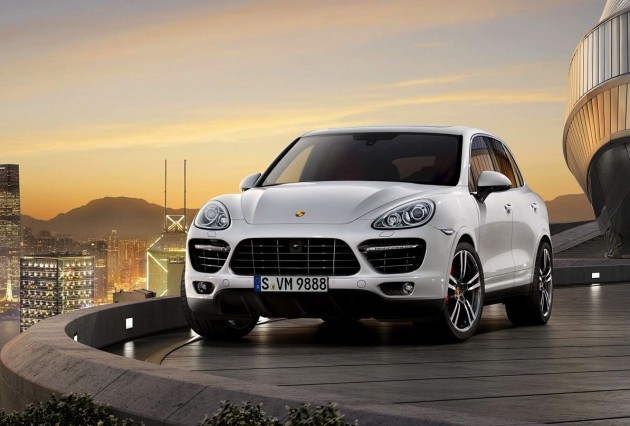 The sporty four-door coupe SUV market is expanding quite rapidly, however, Porsche has been considering launching a model for the segment for some time. A senior Porsche official spoke about the plans in a recent Autoweek report, saying,
"We have been considering launching a more sporting derivative of the Cayenne for some time now. The problem has been the production capacity at our Leipzig factory and the strong sales of the regular Cayenne."
The Porsche Cayenne is currently the company's best-selling model, hence it's part of the reason why Porsche is considering launching another SUV, and why it introduced the Macan.
During 2013, the Cayenne accounted for over half of all global sales. In Australia, Porsche sold 1120 examples of the Cayenne, placing it far ahead of second-best-seller, the 911 (276 sales).
The Cayenne coupe will be positioned as a sportier alternative to the Cayenne, with a lowered ride height and a more on-road focus. It's understood the design of the coupe and the next-gen Cayenne will be inspired by the 918 Spyder, inside and out.
The third-gen Cayenne and the coupe will be based on Volkswagen Group's updated version of the MLB platform, which is currently being developed by Audi. Engine packages and options are likely to be similar to those found in the Cayenne, including the Turbo and GTS units.
Porsche executives are yet to officially green-light the project, however, the model is said to be in an advanced conceptual stage with design proposals already in progress. The third generation Cayenne is scheduled to arrive in 2017, with the coupe slated to appear about a year later.