Former Volkswagen executive Oliver Schmidt has been sentenced to seven years in prison in the US after he pleaded guilty to two felony charges of conspiracy to defraud the United States, and violating the Clean Air Act in relation to his involvement in the massive Volkswagen dieselgate emissions-cheating scandal.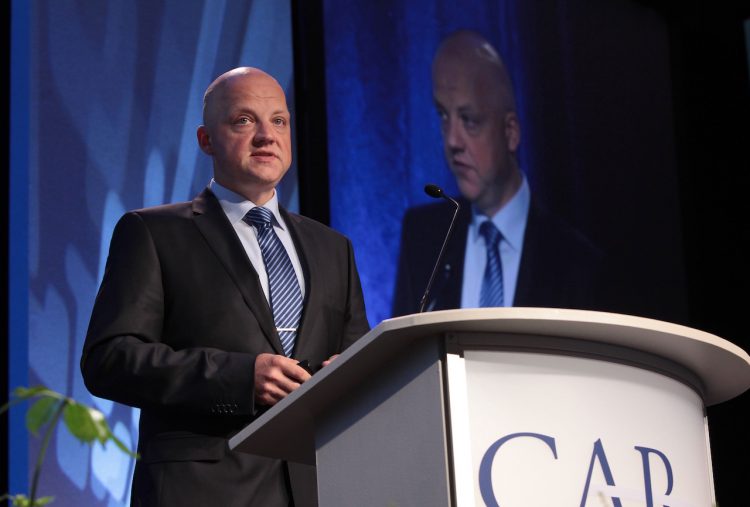 Schmidt was the general manager of Volkswagen's US environment and engineering office in Detroit. It's understood he was the central figure behind the emissions cheating scandal, and had a major influence on the go-ahead of the engineering work behind the defeat devices fitted to millions of Volkswagen vehicles that have since been sold around the world and in the US.
On Wednesday US District Judge Sean Cox handed down a US$400,000 fine and a seven-year jail sentence, which is said to be the maximum sentence possible for the criminal charges. Cox is quoted as saying to Schmidt in court:
"You knowingly misled and lied to government officials. You actively participated in the destruction of evidence. You saw this massive cover-up as an opportunity … to advance your career at VW. This conspiracy, which you were a key part of, in particular the cover-up, is a very troubling crime against our economic system. It attacks and destroys the very foundation of our economic system, the trust by the buyer of our economic system."
Schmidt has been in jail since January after he was arrested trying to fly back to his home in Germany after a holiday in Florida with his family. He is one of eight VW engineers/executives being charged in the scandal, which first started to break news in 2015, after in 2014 West Virginia University discovered actual emissions of a VW diesel far exceeded the federal regulations. Schmidt read a letter to the court, saying:
"For the disruption of my life, I only have to blame myself. I justified my decisions by telling myself that I was obliged to speak for my superiors. The man that stands before you today no longer believes that. I'm deeply sorry for the wrongs I've committed, and I'm as ready as I'll ever be to accept my punishment now."
The Volkswagen emissions scandal is believed to have cost the company around US$30 billion so far. Millions of vehicles have been recalled around the world, with many other regions also actively looking to take legal action.
Take a look at the rather chilling interview video below which features Schmidt talking about emissions regulations back in 2015, just prior to the dieselgate scandal becoming public.