Racing car specialist Mosler has revealed its latest project called the 2012 Mosler RaptorGTR. If it's sheer horsepower you're after, then this should tingle your taste buds.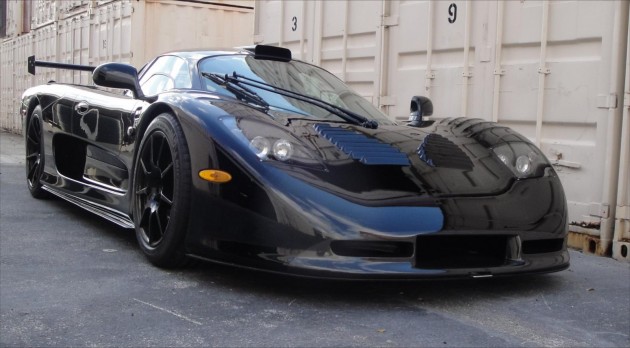 In the back of the 2012 Mosler RaptorGTR there's a 7.0-litre twin Garrett GTX turbocharged V8 engine that is available in two different power levels. The first offers 625kW (838hp), while the other package, called the Mosler CubeyGTR, offers a truly colossal 904kW.
This amount of power smashes any other supercar out of the ballpark, even the mighty Bugatti Veyron Super Sport can't quite match the top-spec 1211hp CubeyGTR, with its 1200hp.
The most extreme part is yet to come though, as the 2012 Mosler RaptorGTR only weighs 1170kg. According to Mosler, the lightweight monster is able to run from 0-100km/h in 2.6 seconds, and just 2.2 seconds for the top-spec CubeyGTR.
Just 12 versions of this epic supercar will be made, coming with a top speed of 386km/h, and… a complementary CD, of all things. Perhaps a helmet would be more suitable. Or at least a can of Red Bull.
Prices start at $700,000 for the base model, plus $70,000 for the CubeyGTR version.