Ford is planning a range of updates for the 2018 Mustang, with reports suggesting the company will drop the V6 engine option while also introducing a 10-speed automatic transmission.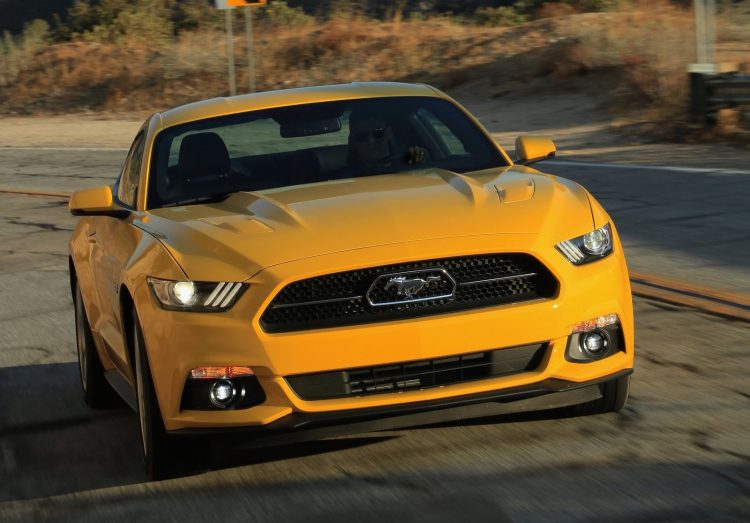 According to Mustang6G enthusiast forum, the dealer code for the V6 apparently returns an invalid file message for the next model year. Most fans probably aren't going to be too concerned though as the 2.3-litre EcoBoost engine has been known to be the eventual replacement anyway.
The 3.7-litre naturally aspirated V6, not available in Australia, produces 224kW. Meanwhile the 2.3-litre turbo four-cylinder option, which is available in Australia, develops 231kW. More importantly, the V6's torque figure of 380Nm is considerably lower than the 2.3's 430Nm output.
In other areas, Ford is said to be planning an introduction of the much-hyped 10-speed automatic. The unit could become an option and may replace the six-speed auto. A six-speed manual is expected to carry over from the current range.
There's also speak of dual exhausts coming in with fashionable quad outlets, while the more hardcore driving fans are set to be offered optional Ford MagneRide adaptive dampers for the EcoBoost and GT V8 models. A GT Performance Pack and Performance Pack 2 may join the options list as well.
Word has it Ford is getting ready to unveil the updated model very soon, with rumours suggesting it may take place at the Detroit auto show in January. Ford Australia hasn't officially confirmed anything just yet but we'd expect the update to trickle over to local showrooms by mid-to-late 2017.