The first public showing of Holden's V6 racing future has taken place, using the Red Bull Sandman as a development mule.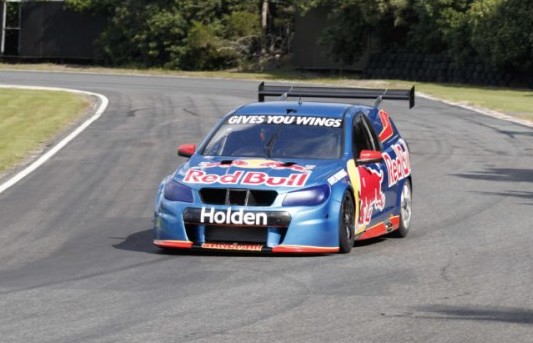 Initially built to commemorate the 40th anniversary of the Sandman 'shaggin/ wagon,' the panelvan was outfitted with a V8 Supercar engine, which will soon been replaced with a V6 development mill based on the 3.6-litre, twin-turbo V6 used in the Cadillac ATS V GT3 car.
Holden last month revealed the design for its 2018 Commodore Supercar, sporting a hatchback bodystyle for the first time in the car's racing history. Initially the new body styles will feature V8 engines, with a turbo V6 entrant as a wildcard for field testing purposes. The full transition from V8 will commence in 2019.
Triple Eight team owner Roland Dane said: "We're very pleased with the initial running. A huge amount of work has been done already, both at GM Racing in Pontiac, Michigan and also here in Queensland. There's still plenty more to do, but we're now going to crack on with the development behind closed doors."
To answer one question that is on everyone's mind, Dane described the sound as "awesome," adding: "We'll let people in on it soon." As soon as that happens, PD will be there with the footage.
One regulation not in place is the bonnet vents required for the test car's air-to-air intercoolers. We'll keep you updated with more as soon as when hear it.