Subaru has pulled the wraps off the Subaru BRZ Super GT racing car at the 2011 Tokyo Motor Show. This is the project car previously reported that will compete in the GT300 class of the Japanese touring car championship.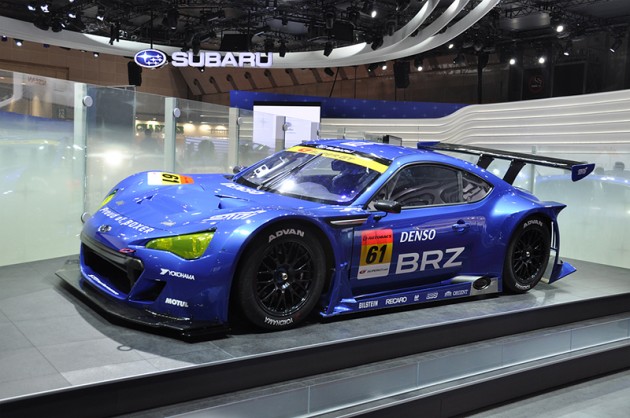 The Super GT is to Japan what V8 Supercars are to Australians. Various manufacturers compete in the series, however, it's not all-for-all; the championship is broken up into two categories, the GT500 (500hp vehicles) class and the GT300 (300hp). Subaru entering into the class with the BRZ is a fairly big statement.
Subaru currently races in the series with the Subaru Legacy STI. With the all-new sports coupe, the Subaru BRZ Super GT race car will be the perfect marketing tool to really emphasis what sports cars mean to Subaru, and how deep motorsport is woven into the fabric of Subaru's pedigree.
No much in the way of mechanical, or even anything other than the body shape is shared with the production BRZ. In race form it gets a full race interior, vast chassis revisions, and a 224kW (300hp) restricted engine.
It would be interesting to see if Toyota follows suite and comes up with a Toyota GT 86 Super GT car.