A serious Ferrari 599 GTO crash has occurred in the Czech Republic, destroying one of only 599 Ferrari 599 GTO's in the world. According to reports, the 69-year-old driver lost control of the 599 GTO in the wet. The GTO then went flying off the road and into a ditch after rolling over.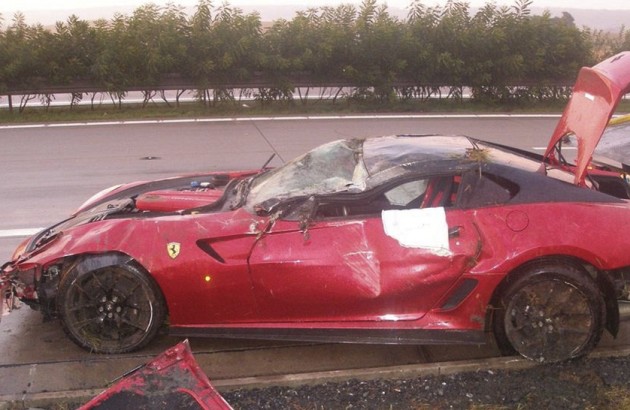 Pretty much every panel on the 599 GTO is crushed, scraped or torn off completely. The accident happened near Prague on the D11 highway. Police say the male driver wasn't under the influence during the incident, saying that it was simply a misjudgment of the conditions.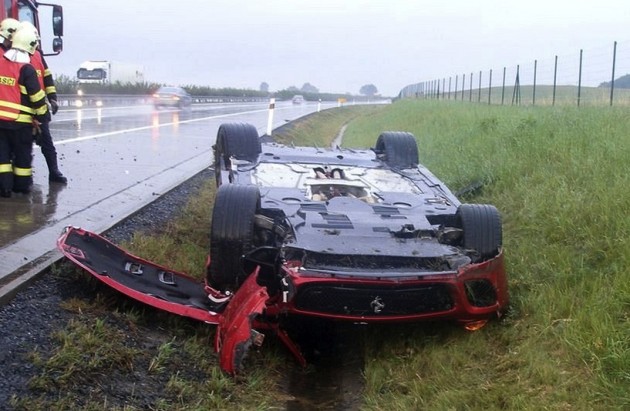 The man, fortunately, was not injured in what would have been a very violent crash. It's hard to believe the driver wasn't seriously injured when you take a look at how far down the roof has been crushed. Very lucky indeed. As for the poor GTO, it's dead and will probably go to Ferrari heaven, or something.
(images thanks to iDNES.cz)