Even though Ferrari is yet to reveal or confirm a lightweight and more focused version of the 458, it is believed a successor to the 430 Italia Scuderia is on the way. Rumour has it the track-ready version will be called the Ferrari 458 Monte Carlo.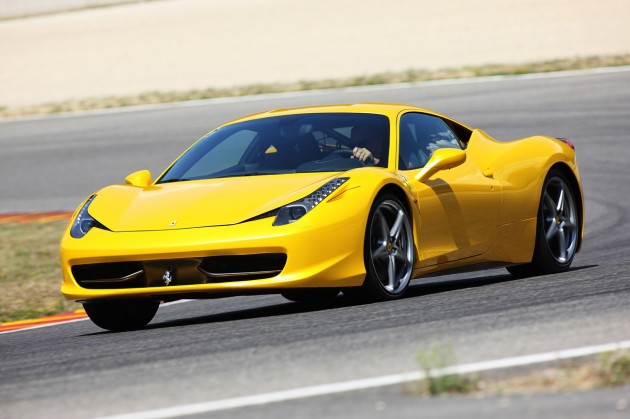 According to members from Teamspeed.com automotive forums, Ferrari has already started accepting orders for such a car. Members from the forum from Italy and Germany say local Ferrari dealers are welcoming punters that would like to purchase the 'Monte Carlo'.
As for details on the car, there's been no official word from Ferrari at this stage. Like the predecessor though, the new focused 458 is expected to shed a decent amount of weight while also putting on some muscle in the engine compartment – the regular 458 produces 419kW.
To support frequent track driving, the Monte Carlo, or whatever it ends up being named – judging by 'LaFerrari', who knows what name the creative boffins will come up with next – is likely to feature racing adjustable suspension with a nose lift system for driveways and ramps.
Speaking of the nose, the hunkered down semi-racer is also likely to showcase some aerodynamic revisions over the regular 458, with the possibility of a new carbon fibre rear diffuser and a lower lip spoiler at the front.
Ferrari has a history of conducting private unveilings for its newest vehicles, in front of specialist clientele. This may occur for the new model in the not-too-distant future. A public debut is tipped to take place at the 2013 Frankfurt Motor Show in September.