The US traffic authority has handed down a mandate to all EV manufacturers; by 2019 electric vehicles must be equipped with some form of noise-making device, for the safety of the public.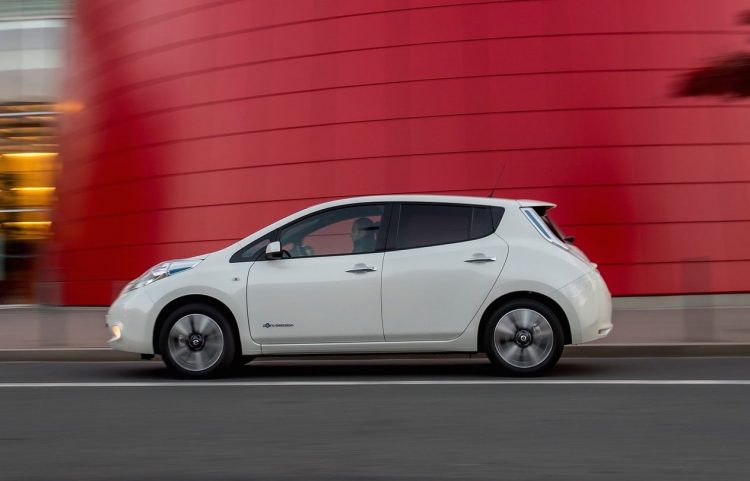 Dubbed the 'quiet car' rule, the National Highway Traffic Safety Administration (NHTSA) has brought in the law so pedestrians can hear, and take steps to avoid traffic that would otherwise be almost silent.
The law states that vehicles purchased after September 1, 2019, must be fitted with a device that makes a noise at any time the car is traveling slower than 30km/h. Some existing EVs, like the Nissan LEAF (pictured), already come with such devices that emit an external noise for pedestrians to hear.
The NHTSA has been working on this legislation since 2010, when the US Congress first passed the Pedestrian Safety Enhancement Act, which originally set a January 2014 date for legislative proposals. The NHTSA has since pushed the deadline back as it continued to work on policy changes that would benefit the public, with the changes billed to save up to 2400 injuries annually.
"We all depend on our senses to alert us to possible danger," said US Transportation Secretary Anthony Foxx. "With more, quieter hybrid and electrical cars on the road, the ability for all pedestrians to hear as well as see the cars becomes an important factor of reducing the risk of possible crashes and improving safety."
"This is a common-sense tool to help pedestrians — especially folks who are blind or have low vision — make their way safely," said NHTSA administrator Dr. Mark Rosekind. "With pedestrian fatalities on the rise, it is vitally important we take every action to protect the most vulnerable road users."
Manufacturers of hybrid and EV models have until Sept 1, 2019, to equip all new hybrid and electric vehicles with sounds that meet the new federal safety standard. Half of new hybrid and electric vehicles must be "in compliance one year before the final deadline," according to the NHTSA.
This is going to be a pretty major deal as many carmakers are planning to release EV models in the next few years. It will be interesting to see how different manufacturers come up with a solution.