When it comes to crazy engine builds and conversions, it seems New Zealand is an absolute bounty of hidden treasure. V12 Toyota Coronas, Formula 2 V6-engined Peugeots and now this little beastie.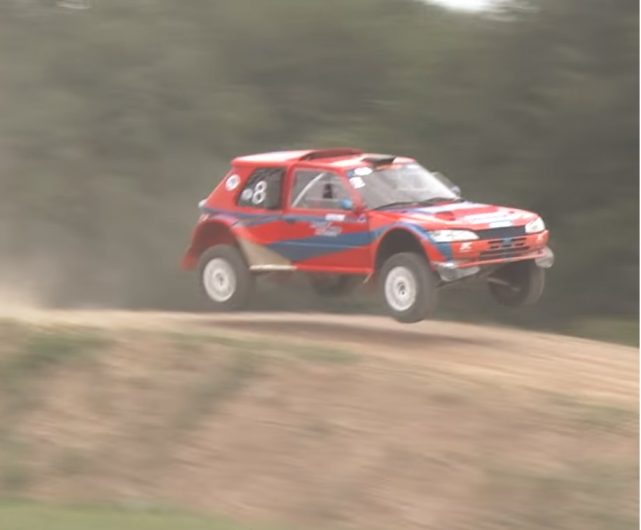 This is a Peugeot 205 GTI sporting none other than a triple-rotor 20B rotary engine. As you can hear from the video, the rotary is screaming out a considerable amount of power. How much? Try 318kW on for size. That's not all, though. The car is a creation of Vincent Foucart of Pulse Performance Race Engineering and has quite a history.
The car has had a number of gob-smacking powerplants before the 20B was fitted. A BMW V12 once resided between those wide flanks, and something else pretty extraordinary; a V16 utilising four cylinder heads from a Honda CBR600RR motorbike. Just nuts.
The block is made in-house and the whole shebang feeds through a sequential gearbox and all-wheel drive system. Normally you'd find 20B engines in the likes of the early 1990s Mazda Cosmo. Crazily enough, PPRE will sell you a race-spec 20B for just under NZ$30,000.
Check out the video below to see the little Pug bwap-bwapping around some dirt jumps at Goodwood Festival of Speed.