Ekanoo Racing is the proud new quarter-mile record holder for both the R35 Nissan GT-R and Porsche 911 Turbo.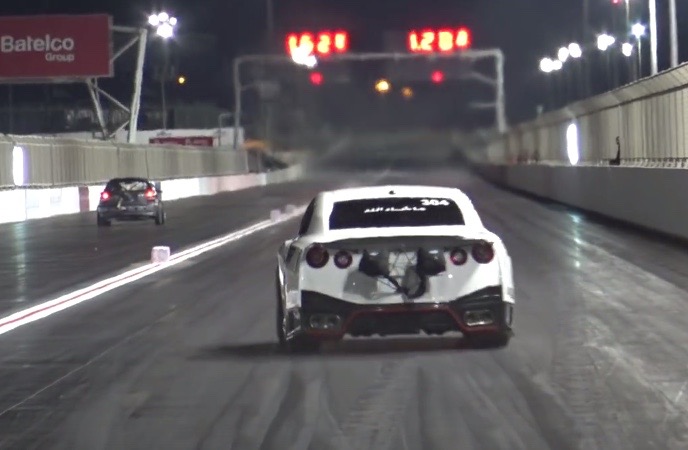 The Bahrain-based team at Ekanoo Racing took to the drag strip to assert its dominance in one of the most competitive areas in drag racing, the world of the modified R35 GT-R. In recent times Ekanoo Racing has worked tirelessly against the likes of AMS's Alpha Omega R35 to retain the record.
As you can see by the video below, the modified GT-R's astronomical power sends the GT-R flying down the strip in one massive, barely controlled power slide, setting a record-breaking time of 7.168 seconds at 336km/h, bettering the previous record of 7.265 seconds. After the run the team said:
"The run began with a new personal best 60 foot of 1.208. Our team has worked overtime on new developments for this car in the offseason and we are just now scratching the surface of what this new setup is capable of, stay tuned."
Moving on to the other record, Ekanoo Racing beat its own record for the quickest and fastest 911 quarter-mile with its modified 991-generation 911 Turbo S. Ekanoo's 991.2 Turbo S ran the sprint in 9.332 seconds at 244km/h, bettering its previous record.
Ekanoo now says the plan for its Turbo S is to head even further south: "We've increased our trap speed by 7mph since last season and will keep turning the wick up in hopes of an 8-second time slip in this amazing 991 in full street trim," the team said.